The sales team is the driving force of every organization. Thus, having the best sales team management system is vital for success. Your company can only progress if you get the best customers, and for that, your sales team needs to be on top of its game.
According to a report, 66% of software companies completed their projects within their original budget while 47% failed to do so due to a lack of a proper system. Moreover, 90% of the companies require team collaboration compared to individual responsibility.
Thus, having a sound team management system is pivotal for every organization since a team that works together grows together.
Therefore, in this blog, we've listed the 10 best sales team management systems to use in 2022.
However, let's look into some of the benefits and tips to managing your sales team first!
Benefits of having a Sales Team Management System
Here are the top benefits of having a sales team management system!
Improved team collaboration
Precise sales forecast
Improved team performance
Increased transparency and flexibility
Structured sales cycle
Fully organized database
Better record-keeping
Automated workflow
Increased productivity
Tips to effectively manage Sales Team
Along with a good sales team management system in place, these pro-tips would also help you achieve better results.
Create a transparent and result-driven environment
Clarify your team on your objectives and what you hope to achieve
Set clear deadlines and reminders
Don't overburden your team
Train them and be their role model
Set high goals to boost up their productivity
Provide them with rewards and incentives
Be flexible and open-minded
Best 10 Sales Team Management System
Here's a list of the top 10 picks to use in 2022!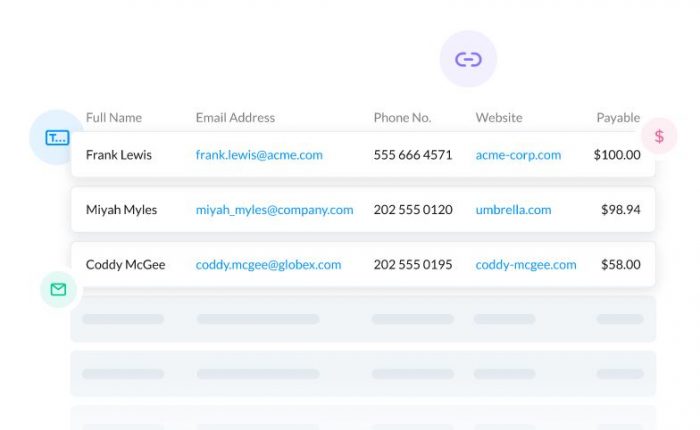 The first one on our list of the best sales team management system is nTask. It is a central hub for all your sales team management processes. The sales team can use it effectively to set milestones and manage tasks.
Thus, setting up milestones in nTask can help project managers monitor their team's deadlines, identify critical dates, measure success, critical dates, increase visibility, and more.
Some of the important features that can help achieve better sales management are:
Features
Assign tasks
Set deadlines, reminders, and notifications
Track progress
Improved visualization
Resource allocation
Payments to vendors
Time tracking and timesheets
Reporting and analysis
Risk and issue management
Custom fields to create sales workflow
Pricing
Free plan: Unlimited workspaces
Premium: $3 per user/per month
Business: $8 per user/per month
Sales Team Management with nTask

Manage documents, issues, projects, teams and create CRM using custom fields. Sign up today!
2. HubSpot Sales Hub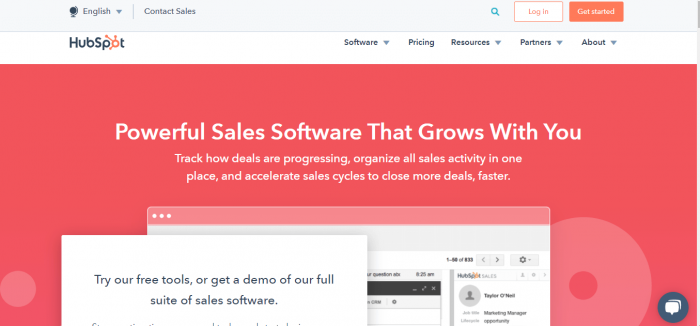 HubSpot Sales Hub is explicitly designed as a sales team management system. This software aims to help teams remove friction and bring an all-in-one solution for all your sales processes. It enables you to focus on your customers better by effectively managing your sales team.
It is an easy-to-use and interactive tool. It is trusted by over 128,000 customers across 120 countries to boost its sales. So, whether it is automating your sales, tracking emails or calls, etc., you can do it all with HubSpot Sales Hub.
Here is a list of features that would help you in optimized sales team management:
Features
Email templates
Email tracking
Document management and tracking
Conversation intelligence
Call tracking
Sales automation
Pricing
Free-100% free
Starter-$45 per month
Professional-$450 per month
Enterprise-$1,200 per month
Check this out:
HubSpot Project Management| Everything You Need To Get Started
3. Pipedrive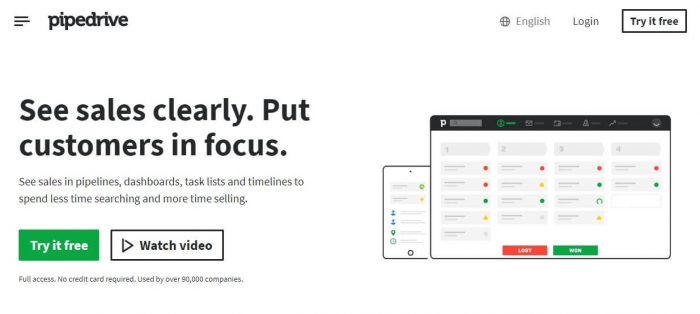 Pipedrive is a great sales team management system for small businesses to pipeline their sales and drive their team towards achieving more. It helps to provide a complete picture of your sales team's progress.
Thus, project managers can use it to track performance, evaluate metrics, and send reminders and notifications. Moreover, it is trusted by over 95,000 companies to pipeline their sales and manage their teams effectively.
You can enhance your team collaboration and management with the following features:
Features
Visual sales pipeline
Customizable pipeline
Team collaboration
Activity reminders
Segment leads
Contact history
Revenue forecasting
Reporting and dashboards
Web forms
Email integration
Mobile app
Pricing
Essential-$12.50 per month
Advanced-$24.90 per month
Professional-$49.90 per month
Enterprise-$99.00 per month
4. Zoho CRM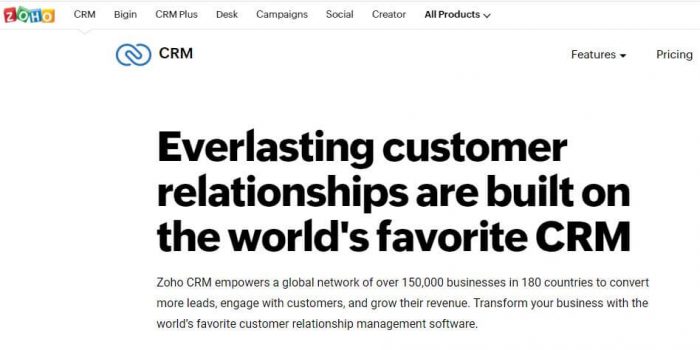 Zoho CRM is another best sales team management system to generate more leads and collaborate with your team. It helps work teams to transform their management system with its myriad of features.
So far, it has helped over 250,000 businesses in 180 different countries to optimize their sales and engage more customers. Thus, it is an excellent place for your team to find the best general-purpose solutions under one roof.
You can manage your team better with its wide range of features. Some of its essential features are:
Features
Lead management
Contact management
Deal management
Workflow automation
Sales process builder
Review process
Email management
Reports and analytics
Pricing
Standard-$14 per user/per month
Professional-$23 per user/per month
Enterprise-$40 per user/per month
Ultimate-$52 per user/per month
5. Salesforce Sales Cloud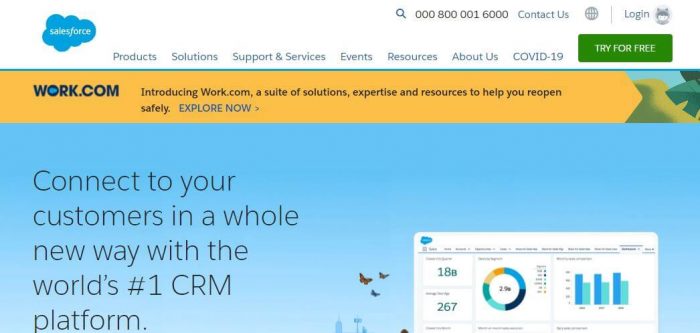 Salesforce Sales Cloud is indeed known as the best sales team management system. The distinguishing features in Salesforce not only help you to convert more leads but also to manage your sales team better.
The sales team can communicate better and gain increased productivity with Salesforce. Thus, it helps to provide customers with a seamless sales experience. So, use the right tool to bring out the best in your team.
The top features that can help your sales team to optimize their processes are:
Features
Files sync and share
Partner and territory management
Lead management
Account and contact management
Reports and dashboards
Pipeline and forecast management
Process automation
Admin tasks
In-built integrations
Mobile app
Pricing
Essential-$25 per user/per month
Professional-$75 per user/per month
Enterprise-$150 per user/per month
Unlimited-$300 per user/per month
More tools like Salesforce:
12 Best Salesforce Alternatives to Consider for 2022
6. Britix24

Britix24 helps create a collaborative workspace to aid as a great sales team management system for your team. It is used by over 10,000,000 organizations globally. Moreover, it is available in 18 different languages as well.
Great, right?
Well then, you can also use Britix24 to manage your team, assign tasks, generate leads, and retain customers.
Following features can help your teams to streamline their workflows and get better connectivity:
Features
Leads, deal, and contact management
Online payments
Rules and triggers
Contact center
Marketing
Pricing
Free-unlimited
Basic-$39 per month
Standard-$79 per month
Professional-$159 per month
7. Kiite

Kiite is an excellent sales team management system because it helps create playbooks that would help. Backed up by artificial intelligence, it allows teams to gather and organize essential knowledge effectively by criteria.
Moreover, it provides for simplified document management and sharing. Thus, it is a central hub for teams to access unlimited resources quickly and easily.
Some of its features that can help your team optimize their processes and get instant knowledge without much digging are:
Features
Customized playbooks
Team collaboration
Contact management
Artificial intelligence
Pricing
8. Insightly

Insightly is an all-purpose sales team management system to manage all your day-to-day processes. Thus, it helps you manage your business and team with zero complexities.
Use Insightly to get insights on your team performance track sales, email campaigns, reporting, and project management. Moreover, over 25,000 companies are using unsightly globally to get their work done.
Some of the critical features of Insightly are:
Features
Lead routing
Send, track and save emails
Track and report
Build custom apps
Produce and share dashboards
Pricing
Plus-$29 per user/per month
Professional-$49 per user/per month
Enterprise-$99 per user/per month
9. EmailAnalytics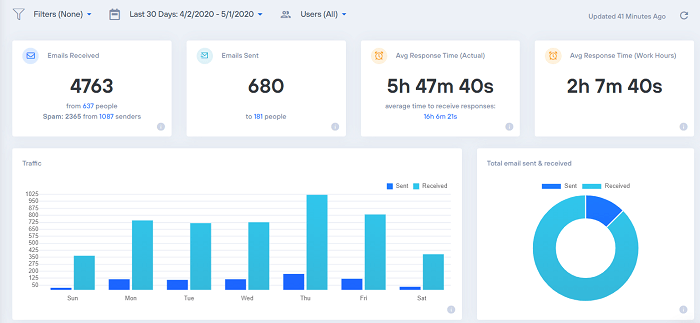 EmailAnalytics enables you to visualize your sales team's email activity. With it, you can easily discover who on your team sends and receives the most emails, who your fastest and slowest email responders are, and what times of day your team is busiest and least busy.
Sales managers use it to gain visibility, make data-driven decisions, and improve email response time, which helps teams close more deals.
Features
Custom email reports & scheduling
Custom real-time alerts
Easily track individuals, teams, or entire companies
No software to install, no training required
Compatible with any & all CRMs and tech stack
Pricing
Enterprise – $15 per user/per month
10. Hypercontext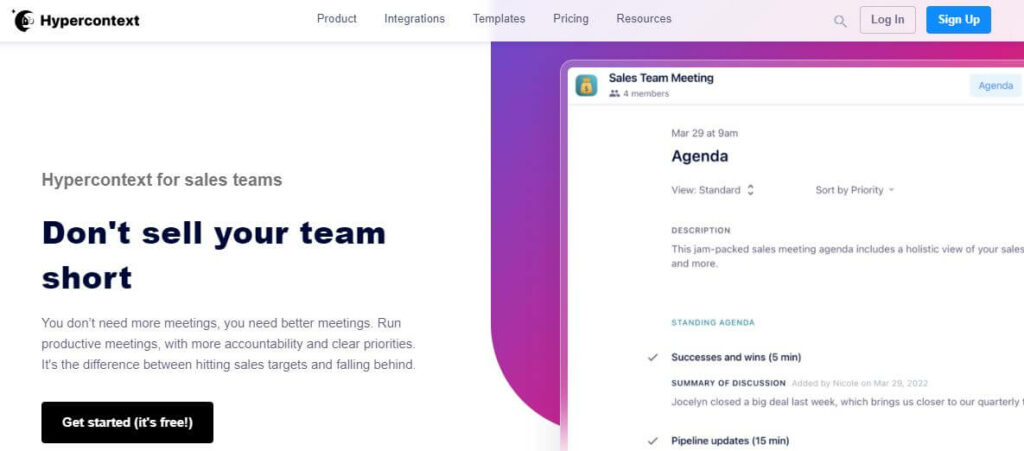 The most successful sales teams have a rigorous operating cadence to stay on top of what's happening each week. The only way to stay aligned and on track to hit targets is to ensure you're having organized and productive one-on-ones, team, and cross-functional meetings.
Hypercontext helps sales managers lead high-performing teams by streamlining recurring meetings, accountability, and OKRs. Through the app, you can build collaborative meeting agendas, document decisions, automatically send meeting notes and next steps and track your goals — all in one, accessible place.
Features
Shared agendas
Automated meeting notes
Calendar integration with MS Outlook and Google Calendar
Integrations for Slack, Microsoft Teams, Zapier, Google, and more
Tracking for follow-ups, action items and next steps
Create and embed goals to the top of your meeting agenda
500+ suggested questions and agenda templates
360+ OKR examples for sales roles and teams
Pricing
Hypercontext is available with the following pricing plans:
Basic – Free forever
Pro– at $7 per user/month. The pro package also includes a starter plan priced at $5/month for the first 5 users.
Business– Goal-setting software, predictive billing, quarterly engagement reporting, company-wide discussions
Conclusion
To wrap it up, to set your company on the track to success, you need a productive, proactive, and organized team. So, choose the best system from the list above that best serves your business's needs.
Moreover, remember that the right software will help to provide better direction and growth opportunities to your team.
So, time to set your team on track!
Wish you good luck!
---
You May Also Like: