Books hold the knowledge of almost everything (except for some serious life-related issues, but let's not get too melancholic and that isn't why we are here).
If our thoughts ever take us to project management, and we consider encompassing all of it, we usually confine our thoughts to big companies running businesses. Perhaps, you think of some elite brands running their production or planning a major music festival.
Project management is much more integrated into our daily lives than we realize. It could range from using a scrap paper to-do list for a fun trip with your office colleagues to organizing a birthday party for your favorite niece. (Let's be real, we all have a favorite). So, yes, you can be a project manager for your simple tasks too.
With the exponential advancements in all fields, project management, also, has become a refined and mature arena. The tactics, methodologies, and designs have been improved upon and tested for optimization.
To embark on a journey as a project manager of merit, you would, of course, have to internalize as much knowledge as you can. But, at the same time, always be ready to assimilate more information—a necessary trait for an aspiring project manager or even an experienced one. Harbor a determination of empirically testing the knowledge in these books to gain valuable experience – the best asset you can have as a manager.
Here is our list for the books for project management so you do not have to suffer buyer's remorse.
Some of these, you can go through while munching on some popcorn. For others, you'd have to be at your study desk under a table lamp with a notepad.
Here's our list of the Books on Project Management
A Guide to Project Management Body of Knowledge
Project Management: Absolute Beginner's Guide
Project Management: A Systems Approach To Planning, Scheduling, And Controlling
Project Management: The Managerial Process
Project Management Checklists for Dummies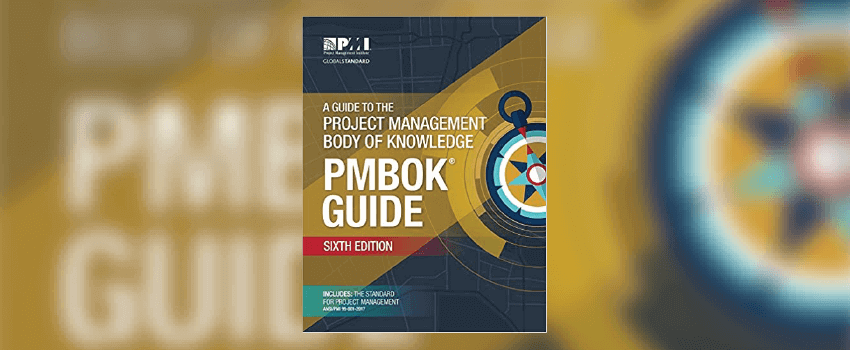 One of the most influential and authoritative books in the field: A Guide to Project Management Body of Knowledge (often abbreviated as PMBOK). It was originally published in 1996. You will find this book invaluable especially if you plan on passing the PMI (Project Management Institute­) certification exam.
At its very core, this book expands on processes of project managing. PMI for certification requires an elaborate verification of the project management experiences you have acquired over time along with the exam. You can use the processes in this book to your advantage. Apply them to your projects and build on your experience.
This book shows you the good practices for applying to project management; applicable most of the time to most projects. This book is a guide and not a novel or a narrative. You might need some prior knowledge to understand this completely. This book is, however, a must for pursuing professional project management.
Author
Project Management Institution (PMI)
Price
Amazon: $58.99 (Paperback), $24.97 (Rental)
Rating
Amazon: 3.8/5 stars
Goodreads: 3.69/5 stars
---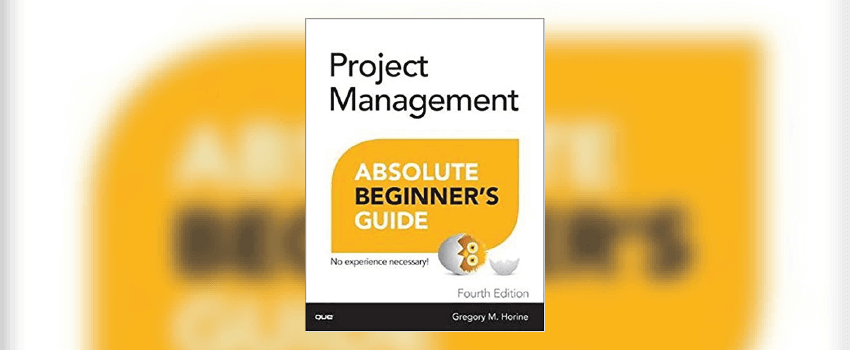 As the title of the book suggests, this is for those who are just about to embark on the voyage of becoming a project manager or have never been at the sea of managing projects before. Learn how to take the helm with Project Management: An Absolute Beginner's Guide if you are a greenhorn.
We read the book and found its simple directions and instructions on how to succeed in every task very effectively.
It contains the best practice project management. The author guides you through all the top and common essentials that you will require to make any project a smashing hit.
Since it is a beginner's guide, it gives you an in-depth overlook of how to handle the next big project you are handed over. Or, how to handle tough projects and make the most of technology.
With a focus on being a leader of a project, you learn how to handle every task. You learn how to schedule, organize, and estimate your projects. All this with a guide on how to avoid the mistakes that make a project go astray for new managers. Wouldn't that be just wonderful now?
Author
Greg Horin
Price
Amazon: $34.99 (paperback)
Rating
Amazon: 4.5/5 stars
Goodreads: 3.59/5 stars
---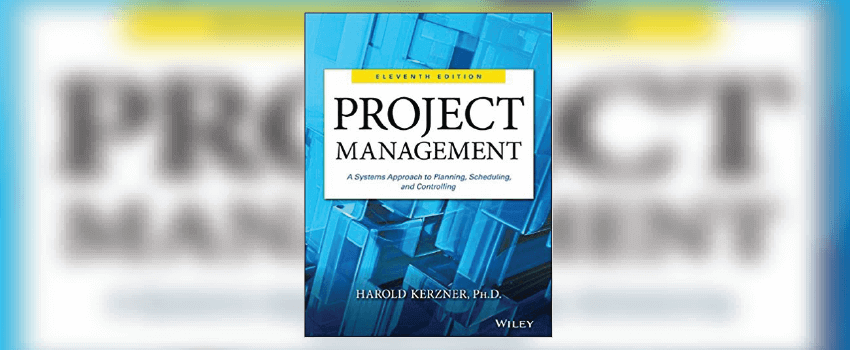 Another expertly insightful book covered the major approached to Project management without straying from the path.
This book on project management is systems-oriented; to talk of orchestrating a perfect plan for your project, carefully executing and then diligently controlling.
It also includes categorizing project metrics, stakeholder management, customer approval milestones, agile project management, project governance failure, causes of failure and how to rectify, and a lot more.
It might turn out to be a bit of a dry read for you, but don't lose hope, eh? Push through it and you will find valuable treasure in there for entry-level experience in Project Management.
Author
Herald Kerzner
Price
Amazon: CDN$ 104.96 (Hardcover), CDN$ 99.99 (Kindle Edition)
Rating
Amazon: 4.5/5 stars
---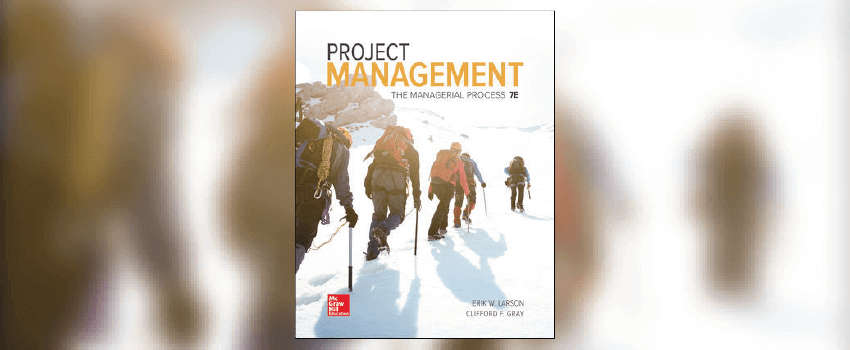 This is one of the prominent books in the field of Project Management. It deals with not just the technical methodologies for project management, but, also, the behavioral approach. This way, you would be prepared as a product manager in the real world scenarios.
Project management is at the core of an organization, which is the core of this book too. The book offers case studies out of real life to equip you with the tools and the thinking for the solutions.
The authors have essentially taken apart the fundamental elements of project management and the people related elements. You can find this book to be an excellent reference.
Author
Erik Larson and Clifford Gray
Price
Amazon: $98.65 (Hardcover), $62 (Paperback)
Rating
Amazon: 4.1/5 stars
Goodreads: 3.63 stars
---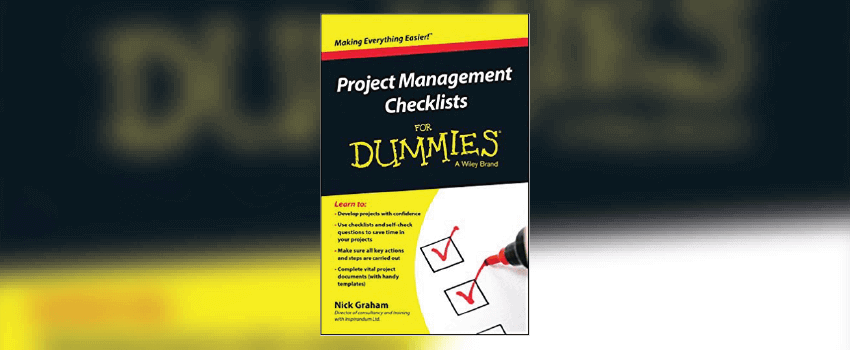 So we added this to the list for fun… and for all the newbies out there!
You'll find this a convenient chaperon on your untrained journey to the realms of project management.
Project management includes at its basic level checklist so they have skillfully used checklists to teach you Project managing. Witty! These make extracting the fundamental concepts from the book very easy. You can also quickly compare the lists to find which management tool is adequate and optimum for the task you have to manage.
The book is written in the fashion of other "…for Dummies" series. However, don't be speculative. The information in the book is wide-ranging and thorough even in its easy-to-use format. They have exercises to implement to improve on what you already know; templates to download to make things easier.
Author
Nick Graham
Price
Amazon: $14.95 (Paperback)
Rating
Amazon: 4.5/5
---
Conclusion
Obviously, the above-mentioned resources are not the only books that you can fall back on. There is plenty of other fish in the sea. Hey, in case you have a favorite title related to project management or all-things-productivity, don't forget to share details about it in the comments section below. Good luck!