If you are interested in finding out the top Outlook Calendar integrations available with the software that you are using, you have come to the right place.
Using a calendar tool or app is common for pretty much everyone, and many individuals stick to the calendar app that comes with the primary software they or their company is using.
Arguably the two most popular choices for the calendar tool are either Google Calendar or the Outlook Calendar.
Those individuals or companies which choose the office products usually opt for the Outlook Calendar to allow everything to sync up and take full advantage of the Office Suite.
However, with tools and software now being used for many aspects of the workplace, it is becoming more and more important for tools to integrate with software that the company or individuals use so that they can streamline their entire workflows and not be switching back and forth between different tools.
And with the popularity of Outlook Calendar, we thought it would be beneficial to highlight which tools offer Outlook Calendar integrations.
Benefits of using an Outlook Calendar
Before we head on to our list of the best outlook calendar integrations, let's look at some of the benefits of using it. Outlook Calendar can help teams and individuals to:
Organize daily, weekly, and monthly calendars in one place.
Stay updated and informed on your schedule.
See a bigger picture of your overall schedule.
Identify the bottlenecks in the schedule.
Saves time by tracking recurring meetings, events, and tasks.
Send alert notifications to your inbox for an upcoming meeting, appointment, task, or event.
Visualization helps to generate new ideas and avoid the repetition of ideas.
Collaborate and connect with the team members.
Some top features of an Outlook Calendar
Outlook Calendar integrations really help one to find their way around the calendar easily. However, there are still some eye-catching features that help Outlook Calendar to stand out. Therefore, let's have a look at these features in detail.
Here we go!
Outlook Calendar allows you to have multiple views of your tasks, meetings or events. you can simply click on the "month" option and choose to see your calendar in days, workweek or standard week etc.
Outlook Calendar also allows you to create boards and place everything in one place by customizing your boards. Use the same "month" tab and you'll see "Boards" in the drop-down menu.
Board view allows you to create tasks, assign deadlines as well as take notes of important aspects of the project.
It is unwise to use the same calendar for professional and personal use. Therefore, you can easily add another calendar to Outlook. This way you can remain updated on both your professional and personal life events.
Use the settings tab to enable dark mode or even change the theme of your calendar to bring some life to it. You can also choose to enable desktop notifications and bold event colors as well.
Display weather information
Personal or professionally, your events may be affected by the weather conditions. Therefore, you can choose to display the weather conditions on your calendar to remain updated and plan your events accordingly.
Share or Publish your Calendar
You can share the calendar with the whole team to help them stay updated on the upcoming events or tasks. In case you don't want to send individual notifications, you can always choose to publish it
So, without further ado, here are the best Outlook Calendar integrations available to incorporate into your mobile and desktop life.
Best Outlook Calendar Integrations:
Here is the list of the best Outlook Calendar integrations available to use today.
Table of Contents
Best Outlook Calendar Integrations of 2023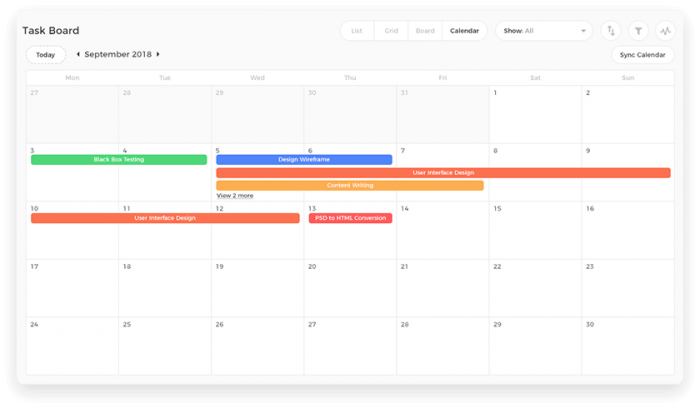 nTask is a project management tool that is the project management tool of choice for over 150,000 companies.
With nTask you can manage all things project from task management, timesheets, issue tracking and risk management, Gantt charts, Kanban boards, meeting management, and much more.
nTask's integration with Outlook calendar allows your calendar to indicate meetings and tasks that you have created in the application so that your entire schedule is comprised of one calendar.
You can choose which workspace or project you want to show on your Outlook Calendar, hence resulting in a smooth workflow from start to finish.
Sign Up For The Best Outlook Calendar Integration.

Manage all your tasks, projects, appointments and more in one place. Sign up today!
2. Teambook

Teambook is a project resource scheduling tool.
The tool allows you to efficiently plan and optimize your consultant team by planning and ensuring their time is properly utilized. With the Outlook calendar syncing, Teambook lets you see a better depiction and picture of what your team is working on.
3. BlueFolder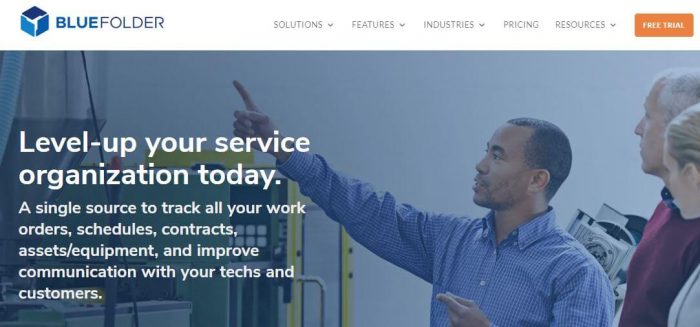 BlueFolder is a field service management software. The tool is aimed at helping small and medium-sized service organizations with their field service management.
The tool offers a feature-rich platform with recurring jobs, scheduling and dispatch, work order smart lists, multi-assignment management, and much more.
With BlueFolder's integration with Outlook calendar, you have a better view of appointments, meetings, and such.
4. Project Insight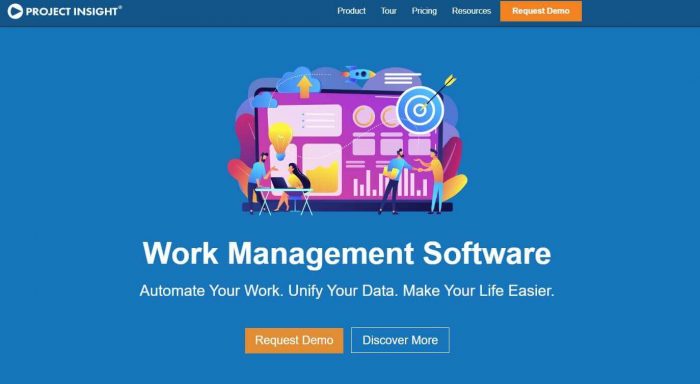 Project Insight is a project management software. Project Insight offers a centralized platform for all your projects, work, and tasks.
By integrating the platform with your Outlook Calendar, users have the ability to coordinate calls, appointments and other meetings ensuring that all team members and users are updated and aware of upcoming events.
5. ScheduleOnce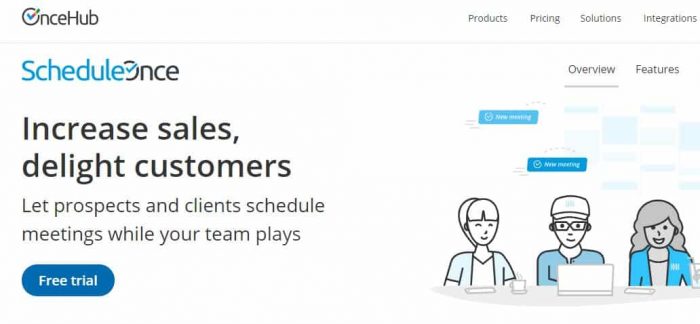 ScheduleOnce is an online meeting and appointment scheduling software. With ScheduleOnce, your team frees up time while the software takes over letting prospects and clients schedule meetings or appointments.
With integrations with your Outlook Calendar, these meetings and appointments scheduled will be visible as events on your calendar automatically. It also allows you to easily view your availability.
6. BookSteam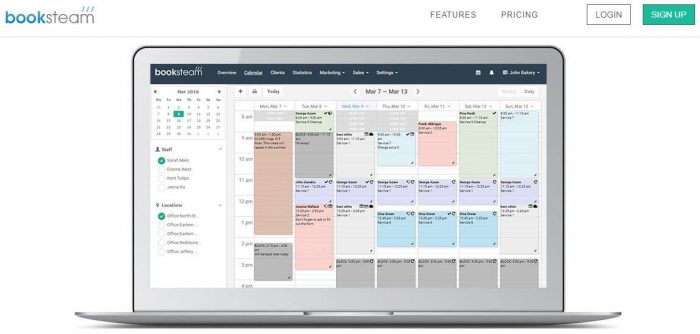 BookSteam is an online appointment scheduling software. BookSteam is a powerful, yet easy-to-use software that allows its users to efficiently manage and book with automated appointment scheduling processes for both teams and their clients alike.
The integration with Outlook Calendar offers better visibility on availability and a way to easily view all your appointments.
7. Beekeeper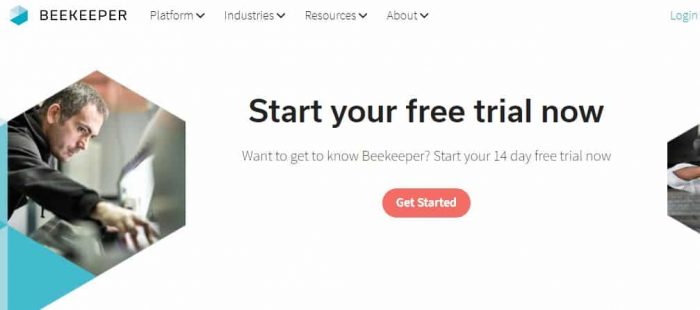 Beekeeper is a secure employee app. The software gives you a way to ensure that your HR information reaches your frontline teams. The platform aims to offer your team better communication, faster coordination and increased productivity. With Microsoft and Outlook integrations, you can automatically sync content, users, documents, and files.
8. QuickBooks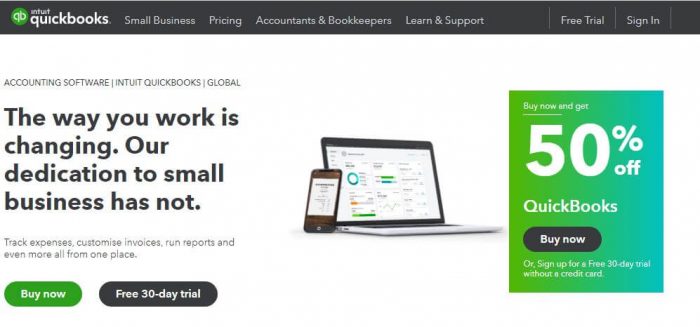 QuickBooks is popular accounting software. This software is aimed towards small businesses. QuickBooks offers a platform for your invoicing, expenses, and reporting needs all comprised onto one single platform.
With Outlook Calendar integrations are able to sync work and events to include in online invoices, and payment dates all in your main calendar.
9. SuperSaaS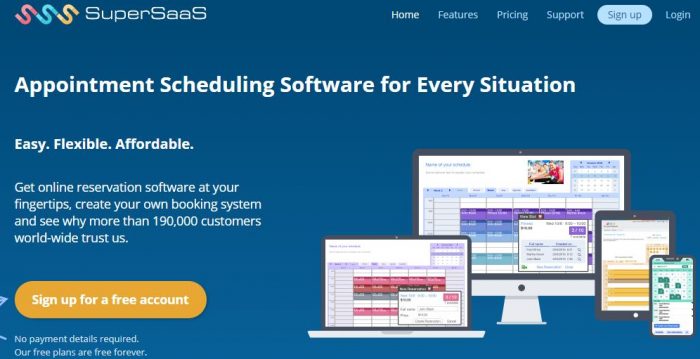 SuperSaaS is a booking calendar software.
This booking calendar software is versatile in the sense that it can be adopted by any type of business.
The software is great for use to book events, meetings, and conferences but also to embed a scheduling option or feature on your service's website.
By integrating SuperSaaS and your Outlook Calendar lets you sync information and appointments between the two platforms and share this information.
10. Workfront

Workfront is an online work management software.
This cloud-based work management tool is specifically aimed at helping marketing teams and Information Technology teams manage their workload, tasks, and projects.
By syncing and integrating Workfront with your Outlook Calendar you achieve a simplified way of scheduling meetings and project timelines.
11. MakeUseOf

MakeUseOf is your guide to modern technology, and a wealth of information on all things gadgets, technology, and other internet stuff.
Founded in 2007, MakeUseOf is known as one of the largest online publications available on the web today.
MakeUseOf allows you to integrate with your Outlook Calendar to further personalize the information you receive on the app which will use the content and events on your calendar to show you updates tied to these events.
12. Appointlet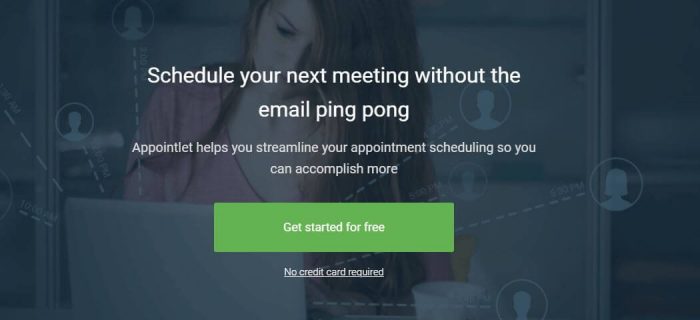 Appointlet is an appointment scheduling software.
This appointment scheduling software streamlines the entire appointment scheduling process for you so that you and your team are freed up to focus on other tasks and accomplish more.
You can save time by avoiding the back-and-forth correspondence scheduling appointments entails.
This appointment scheduling software also integrates with your Outlook Calendar which allows you to get immediate updates on the scheduled appointments – giving you a clear and accurate depiction of your scheduled appointments as well as your schedule.
13. Amity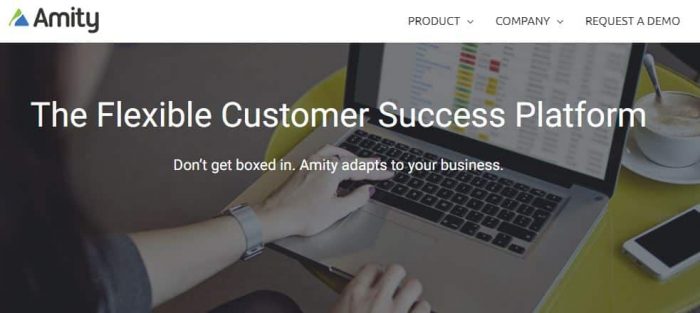 Amity is a complete messaging application. This messaging application brings everything together in one single platform.
Amity is an AI-enabled messaging software that offers Live mode, interactive messages, live emojis, and more. By integrating the platform with your Outlook Calendar, the software becomes aware of what needs to be shared with you and when depending on your events and such.
14. Schedulicity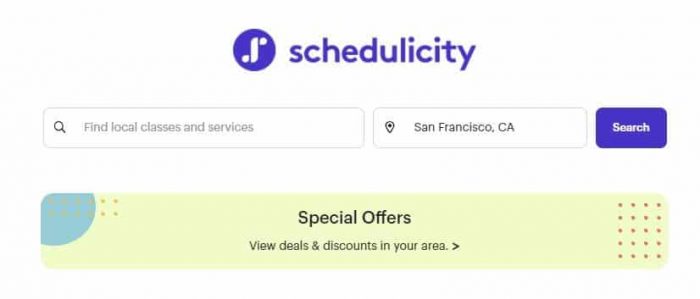 Schedulicity is an online scheduling application.
This scheduling software automates everything simply including class or appointment scheduling, email marketing, seamless payments, and more.
By integrating Schedulicity with your Outlook Calendar, these appointments and bookings get updated to your main schedule so you stay up to date and informed of all the bookings being made.
Summing It All Up!
These are just a few of the applications and software that offer Outlook Calendar integration.
Remember, it is very important when choosing any software or tool for your individual use or for your company or organization that you consider which integration the application offers.
You want to make sure that you are not spending an unnecessary amount of money on a load of applications and tools when you could get one that does it all but also that it fits with what you are already working with.
Doing so streamlines your workflow but also helps you save time and increase productivity because you and your team will not be juggling a load of different tools.
We hope this list of Outlook calendar Integrations was informative, check back for updates on more tools and software that offer this integration.
---
Articles You May Like: