In this article, Fred explores the eight Best Organization Apps which aid in boosting productivity.
Not all your new year resolutions are ever going to pan out – well at least in most cases. As a 21st century corporate professional you definitely need to keep up some of your new year resolutions… If you have been failing at this in the past, then don't worry. There is always the possibility of turning a new leaf so as to speak.
How you collaborate with fellow peers and time management needs to be top of your list. Well, I am asking this because most of us know that productivity is something we need to hone as a skill. Keeping track of all our responsibilities and to-do list items is not easy if you don't have a list of the best organization apps on your OS or mobile device.
The purpose of this article is to keep you up to date with the trending and best organization apps available in the market. All the apps that I have shortlisted in this article are readily available as web-based or mobile versions. They can be easily used without any hitches or whatsoever. Read on…
9 Best Organization Apps to Try in 2023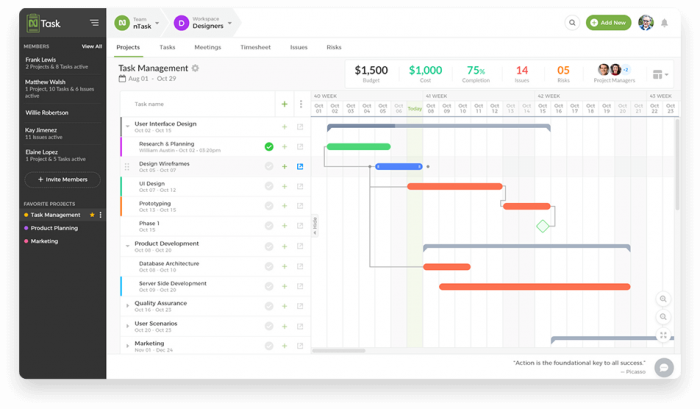 nTask is one of the best organization apps available in the project management domain today. HubSpot has it listed on its top project management tools' list as well. nTask is a project management software for smart teams that are built around your needs.
More than 100,000 smart teams are currently using nTask including for many blue-chip conglomerates and social sector set-ups.
nTask launched version 2.0 as part of the core updates program. The version came with major improvements, visual upgrades, and a slew of user-requested features. The company has reportedly focused the services' attention to achieve number one status for smart teams that rely on getting things done fast!
It has great features that drastically improve your business organization capacity. Some of the main highlights of the nTask project manager include Gantt Charts, Projects, Tasks, Meetings, Issues, Risks, and Teams.
New to nTask? Signup for free RIGHT NOW!
Sign up for the best organization app today, it's free!

nTask is free and lets you create unlimited tasks, projects, issues, meetings and more.

If you are a mid to senior-level executive working in the corporate set-up, you may have hundreds and thousands of contacts. Managing those contacts can be painstakingly difficult at times. That's where you need a Contacts Manager to streamline all your contacts. It comes as a strong recommendation that's part of our best organization apps of 2020 list.
Say Hi to Cloze. This apps provides an all-in-one hub for your contacts. It also facilitates the process through social network capability through an integrated email command center. The program synchronizes all your email contacts with their social media profiles so that you can easily stay up to date with all the relevant contacts-based updates.
It is a nifty tool. As you go by, you can perform various drag and drop functions to pull contacts from your native device list to automatically create one view of every individual. Cloze is easy, simple, and very convenient when it comes to efficiently micromanaging stuff.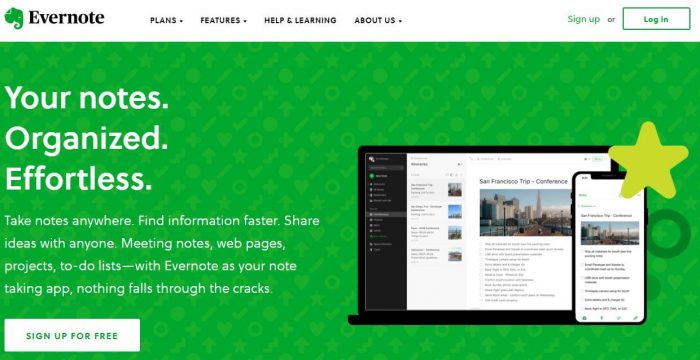 Having an app that syncs across all devices and has a browser version in this day and age is indispensable. Some people call Evernote the granddaddy of note-taking apps. That's fair enough because Evernote has been in the industry for a very long time now.
Considering it has over 250 million users that have signed up for the app since its launch in 2007, it was sure to squirm its way as the 3rd best contender on the best organization apps list. Evernote has tons of built-in features structured around taking notes, website clippings, and organizing all your thoughts.
The core strengths of Evernote lies in unlimited storage space, unlimited sync, web clipper feature, and notebooks. Having said that there are some cons as well – for example, there is a monthly bandwidth limit, 250 notebooks max, no built-in video notes, and no link to the text version.
If you end up using Evernote you don't have to worry about spilled coffee on your notes, hard drive crashes, or other mishaps erasing your recorded thoughts. Evernote deserves to be at the top of our best organization apps list.
Signup Now by visiting their official website.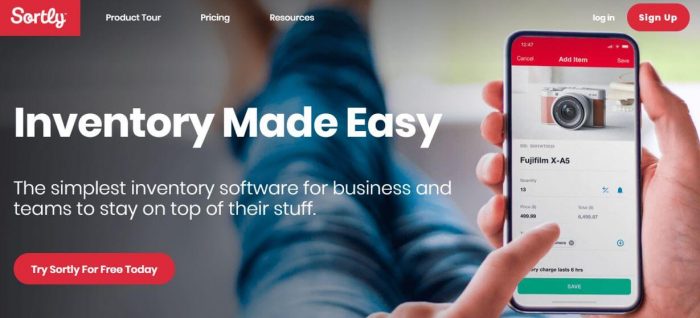 As the name suggests, Sortly App comes as a simple inventory and asset tracking system to visually track your items and the details. These details include pricing info, condition and location, and other variables that can help you to organize everything as intended. Moreover, while Sortly App micromanages everything for you, it does so neatly and intuitively that makes tracking easy.
The ability to scan a bar code on items is really useful. The program has the capability of capturing serial numbers, which in turn help to track when the item was bought. I liked how everything is set up in the app and the ease of finding folders and subfolders. The ability to use Sortly on all mobile devices is just perfect for users who are not too reliant on desktop systems.
Overall, it is a good tool to maintain inventory and other physical items within a storage area.

If your inbox is stuffed to the core, and you don't know how to clean it all up, look no further. Clean Email is here to help you out in a very subtle and convenient manner. Clean Email helps to manage your mailbox – remove, label, group, and organize and archive email.
It does all of this by simply following filters and using some rules to simplify email management. It is easy to set up and use.
One of the best features is setting up the Unsubscribe Automatic deletes. The application requests the user to decide about keeping or unsubscribing to all subscriptions coming to your inbox. In case you unsubscribe, future emails that you have in this category will be automatically deleted.
Using Clean Email, the prospect of managing and deleting years and years of junk email will no longer be an obstacle.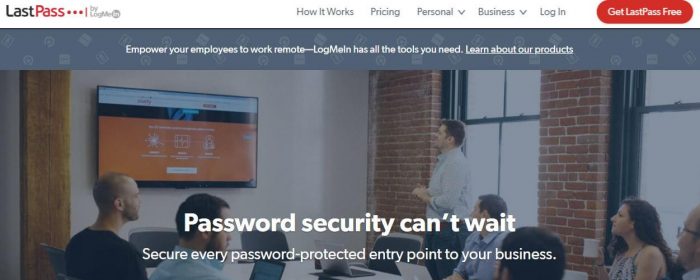 Password managers have always been high in demand. LastPass is right at the top spot in this category. The free version is meritorious, but the upgrade is worth it. LastPass is one of the best organization apps in our list — and that too for good reason.
It supports multi-factor authentication, fills out credit card form details, and has a strong password generator. Moving forward in the digital age having a password manager is becoming more and more important.
LastPass stores all your logins in the cloud so that you have access anywhere and at any time and uses AES – 256-bit encryption. The app has two tiers – Free & Premium. The main factor for a user to shift to the premium plan, in my opinion, is support for apps. This way, you can log in to Gmail, Twitter, and Facebook using the saved credentials.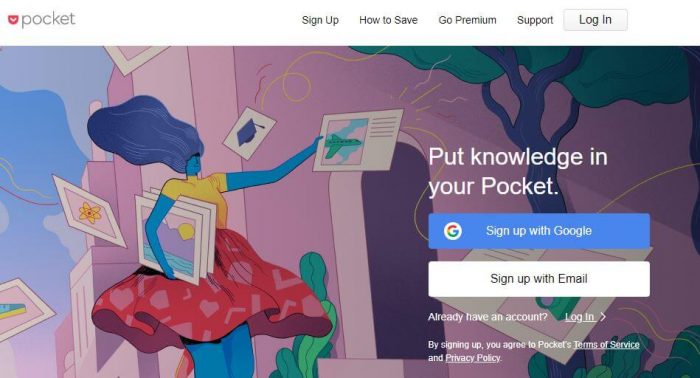 We all come across hundreds of articles every week. Many of those articles are worth reading. But you don't have enough time at a particular moment to carefully go through the write-up. That is where Pocket comes into the equation. Pocket lets you save the webpages you like and want to read later in a single click via the browser extension or on our phone's share option.
Synchronizing is fast and super easy. It removes all redundant information from the article so that it's a clean read for any level of users.
The major con of Pocket is that it does not provide the capability of dividing your saved articles into lists e.g. a Weekend Reading List etc. They might be releasing a near-future update centered around this idea. Keep your fingers crossed!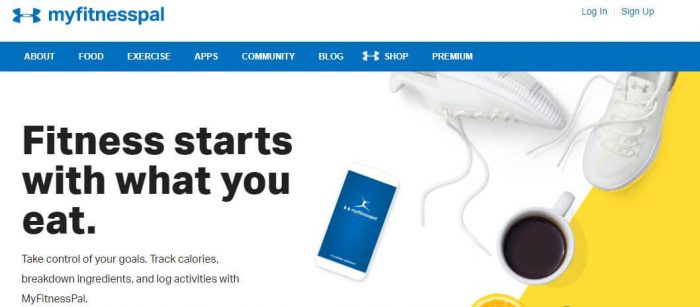 We live in an age where different factors, like cheap, pleasure, psychological conditions, and stress all can have an impact on your weight. MyFitnessPal by Under Armor is here to help you wherever on the fitness journey you currently might be.
The story begins when the app asks you about basic information like height, exercise activity, weight, and most importantly your weight goals. Once you have input the relevant information – the app will recommend how many calories you should be eating to lose weight effectively.
In my opinion, this app is one of the best calorie counting apps available on the market.
My Fitness Pal has an entire database dedicated to different types of food; you can easily look up what you eat and record it in the app. At the end of the day, the app gives you insightful feedback that you can use to help achieve your weight goal.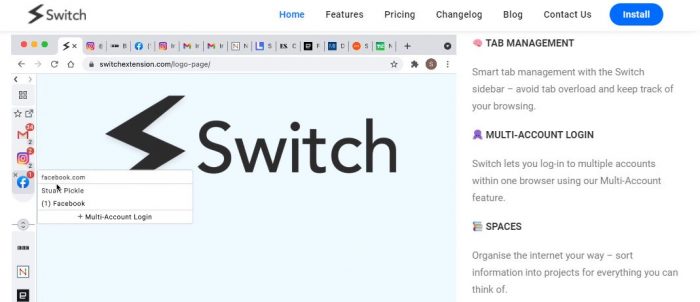 If you want to be you, but ultra-productive, then Switch is an app you need. It's a Chrome extension app that helps users stay organized by managing all their tabs, accounts, and projects from one place: a single browser.
If you regularly get tab overload from having too many tabs open at once or you're often switching between multiple app accounts clumsily, then Switch could be a good option for you.
It's intuitively designed for the modern-day digital worker who regularly switches between projects, home, and work-life and is often juggling many different hats at once.
With key features that give you full visibility over all of your tabs at any time and the ability to login to multiple accounts at once and seamlessly toggle between them, you'll find it much easier to stay on task and in the flow.
Conclusion
This list of best organization apps is more of a broad-spectrum analysis to help increase productivity at various forefronts. We will be updating it with a flurry of additional applications that are worth trying. Good luck and don't forget to check out nTask. It's free, convenient, and reportedly meets all your project management needs effectively.
Sign up for the best organization app today, it's free!

nTask is free and lets you create unlimited tasks, projects, issues, meetings and more.