Are you looking for the best Mac Based CRM for your company? We've gathered a list of the top 5 tools for your business.
A CRM tool is pivotal to gaining leads and retaining customers in every organization. A Mac based CRM tool is made specifically for Mac users. However, it includes all the essential features like any other CRM tool.
So, let's go through this blog to find the top 5 Mac-based CRM tools, features, customer reviews, and pricing.
Here we go!
5 Best Mac Based CRM To Use In 2022
Here is a list of the 5 best Mac Based CRM!
1. HubSpot CRM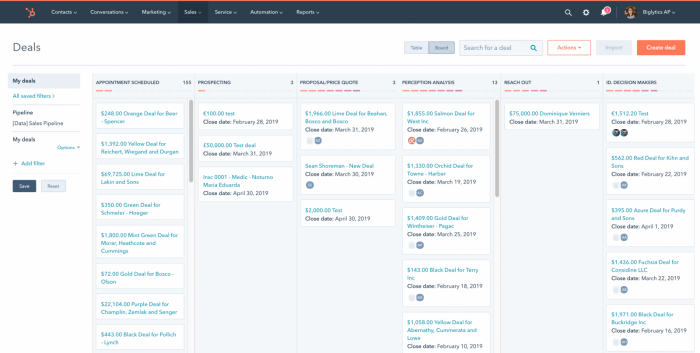 Why is HubSpot the #1 Mac based CRM?
HubSpot CRM is one of the best Mac Based CRM because the accessible version of HubSpot CRM lets you enjoy many of the significant customer relationship management features without any cost. Therefore, whether you are a macOS or Windows OS user, you can use HubSpot CRM to optimize your CRM operations. It allows you to invest your time in other important tasks and move your work operations from manual to automated.
With HubSpot CRM, you can have complete visibility on your sales pipeline and team progress. Moreover, it also offers unlimited user data for up to 1,000,000 contacts, irrespective of the size of your team.
Amazing! Right?
So, generate better leads and close more deals with HubSpot CRM. Let your sales team work towards their maximum productivity and efficiency.
It has a wide variety of features. Some of the top features are:
Features
Email tracking and notifications
Prospect tracking
Meeting scheduling
Live chat
Reporting dashboards
Company insights
Deal Tracking
Pipeline Management
Lead Management software
Sales email Automation
Pricing
Basic free plan
Starter – $45/month
Professional-$800/month
Enterprise-$3,200/month
Customer Review
"I love how simple yet very efficient HubSpot CRM is. The ability to customize properties has been a huge benefit to both my sales team and our reporting."
LEAH LAWRENCE (Corporate Sales Manager | FoodJets)
Rating
Related:
HubSpot Project Management| Everything You Need To Get Started
2. Zoho CRM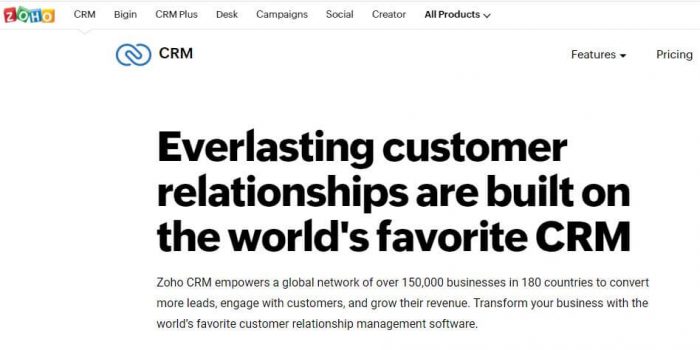 Zoho CRM is also a Mac-based CRM catered to over 250,000 businesses in 180 different countries. It has helped millions of customers to engage more customers, convert more leads and increase revenue.
Zoho CRM for Mac has all the features for automating routine sales, marketing, and support functions that manually would take up all the valuable time. Thus, it is an excellent tool for defining workflows and optimizing sales.
With Zoho CRM, you can categorize customers quickly, use AI predictions, and set up multiple currencies. Moreover, you can also use it to customize your CRM by combining various features as per your business needs, including the information you collect, view, and even the currency and language you use.
Thus, it is a great platform for managing your customers and generating more leads. It has a myriad of features. Some of them are:
Features
Salesforce automation
Canvas design studio
Process management
Journey orchestration
Analytics
Omnichannel
Remote work
Performance management
Customization
Marketing automation
Team collaboration
Sales enablement
Predictive sales
Pricing
Basic free plan
Standard – $14 per user/per month
Professional – $23 per user/per month
Enterprise-$40 per user/per month
Unlimited-$52 per user/per month
Customer Review
"With Zoho CRM, we experienced a 65% increase in our sales pipeline. We also managed to reduce our lead to real prospect time by 60%, which is huge. I would recommend Zoho CRM to companies experiencing complexity with sales and marketing and witnessing rapid growth."
K.C Watson CEO & Founder, Sherpa Digital Media
Rating
Find more apps like Zoho here:
25 Best Zoho Alternatives to Use in 2022
3. Salesforce Sales Cloud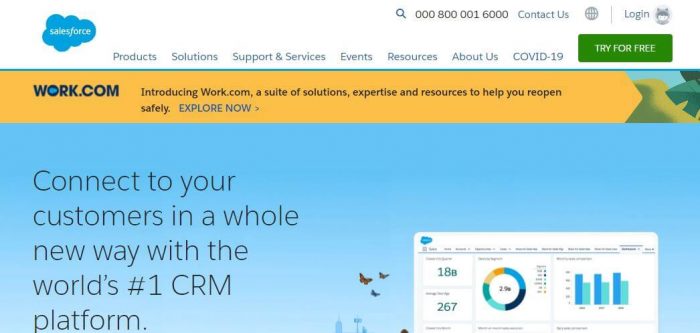 Salesforce understands that growing your sales is a challenging task. A Mac-based CRM allows you to increase your sales quickly from anywhere with the right tools. It has over 150,000 customers worldwide with more than 20,000 workers.
Salesforce and Slack work together to optimize your workflows under one single app. Thus, it can help you connect with your customers and manage your business in real-time. Therefore, increase your revenue, go virtual, and sell more with Salesforce Sales Cloud.
It has a wide range of features, including contact management for delivering customized sales experience and forecasting to know your revenue growth and drive more sales. Some other essential features include:
Features
Opportunity Management
Process Automation
Data Management
Lead Management
Reports and Dashboards
Pipeline and Forecast Management
Activity Management
Files Sync and Share
Mobile CRM solutions
Pricing
Customer Review
"With everyday sales activities consolidated on one platform, Salesforce has helped improve the efficiency of our sales teams."
CHUNMUN GUPTA | SALES STRATEGY HEAD, RAZORPAY INDIA
Rating
4. Pipedrive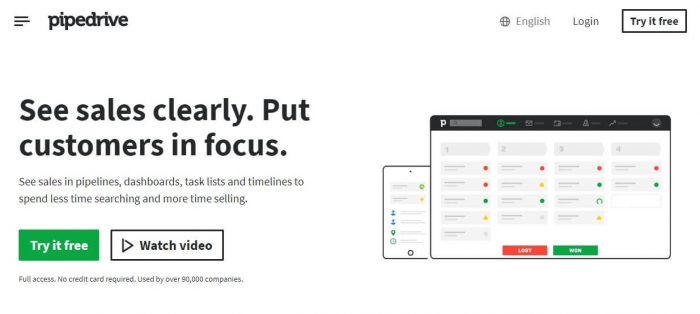 Pipedrive is an all-in-one Mac based CRM sales forum for increasing your revenue. It is an easy-to-use tool for driving sales and finding organic leads. It also allows you to increase brand awareness as well as customer retention in the most flexible manner. With Pipedrive, you can increase your sales by up to 28%.
It is used by over 95,000 companies in 179 countries around the globe. All the features in Pipedrive are built around activity-based selling. It is the first CRM by salespeople, for salespeople. Thus, it caters to the needs of customers perfectly.
With Pipedrive, you can sync all your activities with Google calendar and even customize your activity type. Moreover, it has a wide variety of features so you can control your actions to optimize results.
Some of the main features in Pipedrive are:
Features
Manage leads and deals
Track communication
Automate and grow
Privacy and security
Mobile apps and integrations
Pricing
Essential-$12.50 per user/per month
Advanced-$24.90 per user/per month
Professional-$49.90 per user/per month
Enterprise-$99.00 per user/per month
Customer Review
"Having a powerful CRM tool such as Pipedrive in our arsenal has been essential to the success of our sales team. Its easy-to-use and well-designed interface keep us organized and on track!"
Kristel Kruustük Founder & Chief Testing Officer, Testlio
Rating
5. Britix24

More than 10,000,000 organizations have trusted Britix24 as their first choice of a CRM tool. It is your single solution to manage leads, engage with customers, and close deals. It is also a Mac based CRM with a wide range of features.
Thus, it is an online collaboration, marketing, and sales suite that features more than 35 business tools, including the CRM tool. Therefore, it will help you acquire leads, manage contacts, and automate your business processes.
So, use Britix24 to manage your remote teams effectively. It has an exhaustive list of distinguishing features. Some of the prominent ones are:
Features
Task management
Task dependencies
Project workgroups
Time tracking
External users
KPI and task efficiency
Free hosting
Pricing
Basic free plan
Basic- 39 €/month
Standard- 79 €/month
Professional- 159 €/month
Customer Review
"Bitrix24 gold partner since 2009 with 200+ successfully closed on-premise project. Specialist in larger customizations."
MAKE interactive TILBURG
Rating
Conclusion
In a nutshell, these top best Mac based tools will help you to optimize your workflow and increase more leads. There is no best tool; however, you can choose the one that goes according to the needs of your business.
So, what's going to be your choice?
I wish you good luck!
---
More Resources: