The world has been moving in the direction of being 'paperless' for more than 60 years now. When this movement started in the '60s, Electric invoicing solutions became the talk of the town. This was the game-changing tool that businesses needed and within the next three decades, this movement changed the world forever.
Over the decades the demand for these solutions increased which lead to electronic invoicing software being coded and all of the major complexities, mainly speed and performance capabilities of software becoming better day by day.
In this article, we have gathered 12 amazing invoicing software that can take care of any type of business in the market whether it may be big or small.
This is all well and good, but you might be wondering whether one of these might fulfill your needs and requirements. After all, the software are not cheap and a wrong selection can cost you a lot of money for no apparent benefit.
Let us dive right in and let you find out which one of these is best for you.
Best Invoicing Software to Use in 2022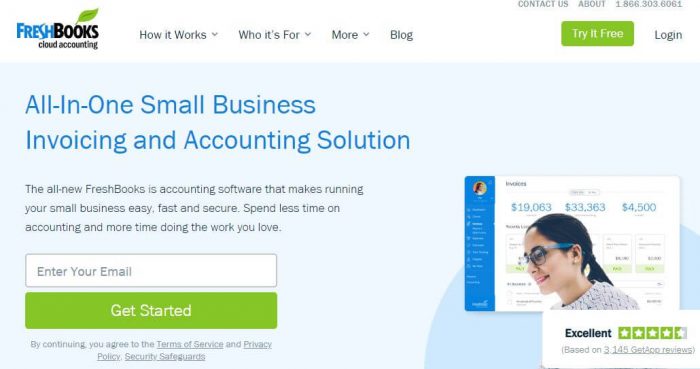 FreshBooks is certainly one of the best invoicing software available on the market right now. With over 5 million businesses in their circle, they are the perfect fit for small businesses that want to make their mark by taking on bigger and more demanding invoicing activities.
The application is incredibly useful for Freelancers that want their businesses a more professional look. Why? Because the whole invoicing process is quite quick and simple when it's done on FreshBooks.
The software also has a handy mobile version that is useful when you are on the go and want to quickly generate some invoicing operations.
Key Features
Automatic expense import
Personalized thank you emails
Reminders & late fees
Customizable due dates
Automatic tax calculations
Receipt attachments
Client relationship feed
Google apps add-ons
Time tracking by project
Customized invoices
Credit card processing
Request deposits
Apply discounts to invoices
Duplicate Invoices
File sharing
Profit & Loss
Contact management
Due date tracking
Billable hours
Pricing
Free
Lite: $15/month
Plus: $25/month
Premium: $50/month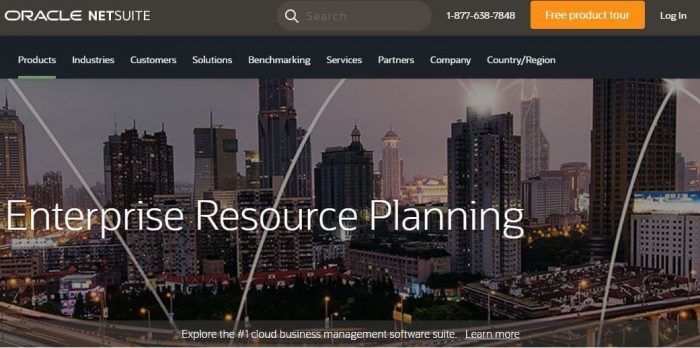 NetSuite ERP is an invoicing software that was developed with adaptability and scalability in mind. This software allows businesses to streamline all of their activities as they expand.
The software is a behemoth when it comes to automating different business activities like fixed assets, inventory management, financial management, billing, and many other services.
This automation feature enables you to properly focus on your core business activities more so that you can adapt to new opportunities coming your way while avoiding any possible risks.
The invoicing feature of this software is a valuable part of its framework. This means that all of the subscriptions, transactions, and projects related to the company or business are natively connected to the billing engine which makes the whole financial flow seamless.
Key Features
Order-to-Cash
Procure-to-Pay
Flexible Depreciation Management
Fixed Asset Roll forward
Flexible Payment Acceptance
Fraud Prevention
Demand Planning Engine
Supply Chain Intelligence with MRP
Order Fulfillment
Inventory Visibility
Audit Trail Visibility
Tax Management
Workflow Management
Integrated Financial Reporting
Global Ready
Flexible Payment Processing
Gross Requirements Inquiry
Cost Management
Inventory Control
Integrated Process Workflow
Pricing
You have to contact the vendor for a price quote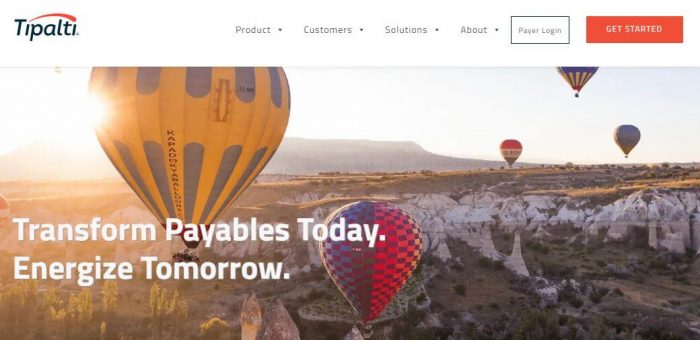 Tipalti is an incredible cloud-based invoicing software that not only takes care of your invoice automation processes and payment modules, but it also does tax compliances for your company as well. The software is a KPMG-certified solution that is able to collect US tax forms automatically.
Furthermore, you can automate and streamline the process of tax report generation which allows your team to perform other important business tasks and not just focus on tax reports.
Key Features
Self-Service Supplier Onboarding & Management
1099/1042-S Tax Prep Reporting & Withholdings Calculations
Invoice Processing, PO Matching, & Approvals
Payment Methods: ACH, Wire, Prepaid Debit, PayPal, Check
Early Payments
W-8/W-9 Tax Form Capture & Validation
Local/VAT Tax ID Collection & Validation
Global Remittance – 190 Countries, 120 Currencies
Proactive Payment Status Communications
Payment Reconciliation & AP Reporting
Pricing
You'll have to contact the vendor for a price quote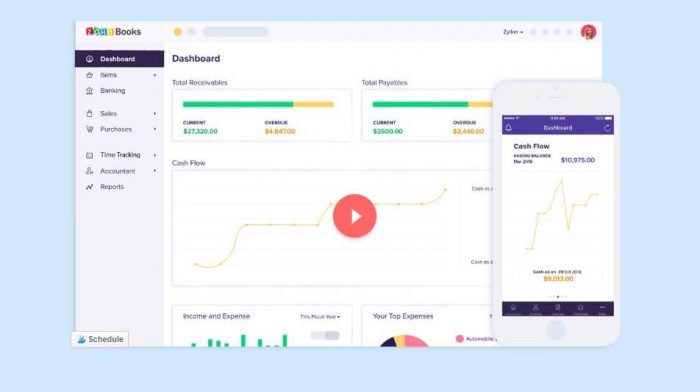 Zoho Books is also an important contender in this list that is able to cater to small and mid-sized businesses. It enables all of your clients or customers to pay for everything they buy without ever turning away from your website.
This feature is a very attractive quality that draws in more users because statistically, the majority of the people that turn away from your website without buying anything, do so, due to complex checkout processes.
The software creates the most refined and polished invoices as compared to the other software on this list, and that too with just a single click. There are also invoice templates available in the software that further increases the speed of the whole process.
Key Features
API
Billing & Invoicing
Expense Tracking
Invoice Management
Multi-Currency
Reporting & Statistics
Accounting Management
Electronic Payments
Financial Analysis
Invoice Processing
Real-Time Data
Workflow Management
Pricing
Free
Basic: $9/ organization/ month
Standard: $19/ organization/ month
Professional: $29/ organization/ month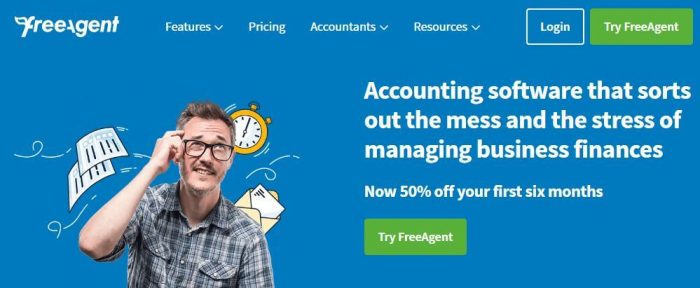 FreeAgent is another accounting and invoicing solution for small businesses and Freelancers wanting to give their companies a more professional look. The software's payroll generation feature gives you the ability to keep all of your invoices in check.
You can also track all of your expenses through a feature that enables you to take a picture of the receipt and upload it to the software's database.
The software has an amazing invoicing process that automates your bill management. It also supports multiple currencies for all of your international payment processes.
Key Features
Send estimates and proposals
Automatic bank feeds
Expense tracking & management
Tax timeline
Time tracking
Multi-currency invoicing
Overview dashboard
Balance sheet
Recurring invoices
Beautiful Invoice templates
Simple payroll
Fill & file self-assessments straight to HMRC
Corporation tax forecasting
Submit VAT return in one click
Accountant access
Payment links on invoices
Profit and Loss statements
Referral scheme
Estimates & invoices
Pricing
Free
Subscription: Starting from $20/ month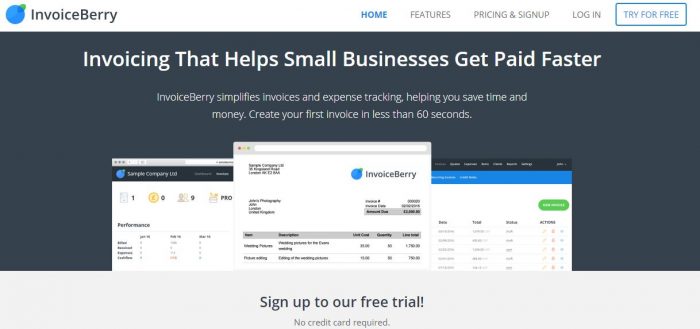 InvoiceBerry is online invoicing software that was designed with small businesses in mind. It simplifies and streamlines the entire invoicing process through the creation and easy sharing of professional-looking invoices.
With InvoiceBerry, you can automate your invoicing by scheduling recurring invoices for your repeat and regular clients as well as create accurate reports for your clients, payments, expenses, tax summaries, and performance. All of our reports can be printed, exported to Excel, or saved as PDF files so you can share them with your team or accountant.
Key Features:
Invoicing Dashboard
Add payments to your invoices
Expense tracking
Add multiple users
Reporting
Pricing:
Solo plan at $15
Pro plan at $30

Hiveage is an online invoicing service for freelancers and small businesses that focuses on ease of use and simplicity. It has an intuitive and powerful set of features that allows you to manage your invoicing without cumbersome accounting processes.
Hiveage supports a wider range of payment methods than other invoicing software. In addition to popular payment gateways such as PayPal, Stripe, and Square, it also supports regional services like SOFORT and iDEAL, which helps you get paid faster from a global customer base.
Hiveage is available as web-based software as well as mobile apps for iOS and Android, so you can always manage your finances on the go!
Key Features
Create and send invoices
Automatic payment reminders
Automatic payment receipts
Send estimates and proposals
Track bills (incoming invoices)
Track time, expenses, and mileage
Accept payments using multiple payment gateways
Save items, tasks, and trips for reuse
Manage taxes, discounts, and shipping fees
Manage client details
Manage team access
Detailed financial reports
Pricing
Free for up to 5 clients
Subscription: Starting from $16/month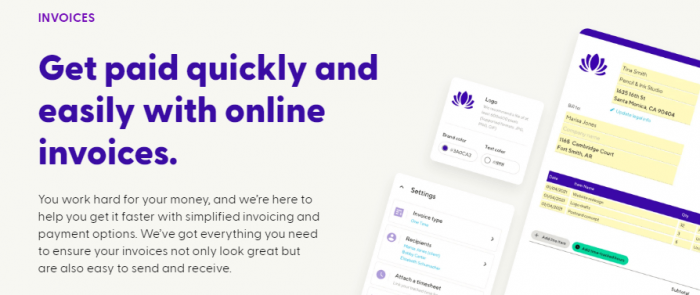 Indy is an all-in-one management software that helps self-employed people and small businesses easily manage their invoices. Invoice templates include all the info your clients need and give you the ability to add your personal branding.
You can link working hours directly to an invoice using the Time Tracker tool and save yourself time. The invoicing tool uses the industry's most trusted online payment solutions, and clients are one click away from paying using the method of their choice.
Key Features
Integrated online payment
Direct deposit or via mail
Invoice Management
Accounting Management
Electronic Payments
Time Tracking
Invoice Processing
Workflow Management
Pricing
Free for two invoices
Subscription: The Indy Pro Bundle is $9 per month

Field Promax is one of the leading field service invoicing software in the industry. This software provides sufficient support and a sophisticated platform for small and medium-sized businesses to enhance their potential. It comes along with dynamic features like customer management, scheduling, and dispatching, equipment and time
tracking, work order and team management, reports and dashboard, GPS features, and more.
The software allows businesses to streamline their work orders and management both on the field and in the office with exquisite features. Their mobile app is the best companion for your field professionals to generate stellar invoices.
If you are looking for a quick and mobilized invoice service, Field Promax has everything you ever need. Keep your finance on the roll with refined invoices and exquisite field management in your pocket.
Key Features
Customizable invoices
Equipment tracking digital version
Expense tracking and management
QuickBooks integration
Estimates and invoices
Automate data to the cloud
Detailed reports
Manage access and authorization
Pricing
Monthly plan starts at $49/month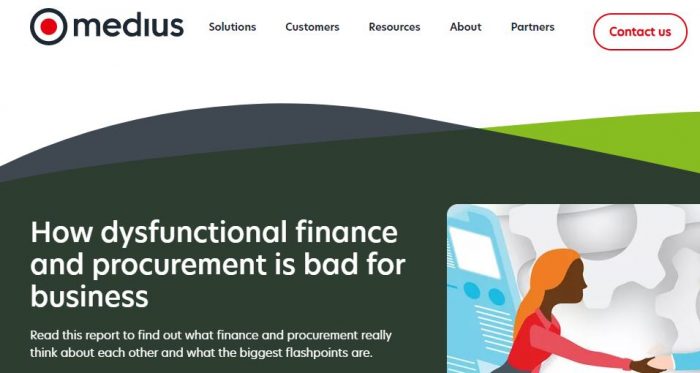 Medius is cloud-based spend management and invoicing software suite that works with your ERP to manage spending, automate routine tasks, and provide insights into making smarter spending decisions.
This spending and procurement tool lets you choose as few or many software solutions as you need to stay in compliance and keep control over your company's spend. Medius helps you maximize efficiency in sourcing, procurement, supplier management, contract management, AP automation, and payment automation.
Features
Build better supplier relationships
Automate vendor communications, benchmarks, and interactions
Scrutinize spend performance
Access a suite of reporting tools
Centralize critical supplier details
Reduce risk
Keep all important data in one place
Allow vendors to self-service their accounts
Source the best suppliers
Remove bottlenecks
Increase throughput and returns
Adopt intuitive processes across your business
Centralize supplier agreements
Collect data in one place
Pricing
Contact Medius for pricing

Paystubsnow is designed with small business owners in mind. We know your business needs your time and focus. That's why we designed our forms to be simple and straightforward. Save your time for your business.
Paystubsnow allows you to quickly generate fully personalized invoices and have them delivered directly to your inbox for a single low charge.
Key Features
W2 form
Automatic invoicing
1099 format
Pricing

Refrens is next on our list of the best free invoice generator as you can create unlimited invoices for unlimited clients without paying a single amount.
With just one click, you can produce a delivery challan, payment receipt, debit note, and credit note.
Moreover, you can also freely adjust the fields and columns, save the invoice as a PDF, send it immediately via email, or share it via WhatsApp.
Even if you use an online invoice generator, it can be really difficult to create invoices if you are one of the business owners that generate bills at the end of the month. It takes time to create an invoice, submit it to your client, and repeat the procedure, especially if you have a lot of bills to make by the end of the month.
But Refrens' invoice generator enables you to upload bulk invoices that the system will automatically generate invoices from once the sheet is uploaded. You can generate GST invoices, Non-GST invoices, and GST e-invoices using the bulk invoices tool.
You can focus on expanding your business by saving a tonne of time and effort by using a free online invoice creator like Refrens.
Key Features:
Free Unlimited Invoice
Permission control
Quick Easy Invoice
Customization of Columns
Email & Track Invoices
Recurring Invoices
Custom Formula
Invoice Templates
Insightful Reports
Client Management
Ready Data
Pricing:
Free
Premium: $ 7 per month
Premium Plus: $ 20 per month
Conclusion
Having mentioned the above invoicing tools and programs, we are sure that they are not conclusive. Perhaps you are using an entirely different platform for your invoicing needs. If that's the case, we would love to hear all about it in the comments section below.