Dropbox is an excellent data backup service. Since it is cloud-based and always online mode, you can access your stuff from any remote location – i.e. if you have an active internet connection. However, a lot of people cannot afford Dropbox's paid plans. Since the free plan comes with a very limited backup space, paid plans are the way to go for the active user base.
Before we move on to the list of Dropbox alternatives, let's take a look at the benefits of apps like dropbox
Benefits of Apps Like Dropbox:
Apps like Dropbox offer a lot of functionality and flexibility when it comes to file storage. Here are some of the benefits you can reap by employing an app like Dropbox for your cloud storage:
Easy file sharing: With these apps, you can easily share files and folders with others, making them a great tool for collaboration and teamwork.
Cloud storage: All your files are stored in the cloud, which means you can access them from anywhere with an internet connection. This can be especially useful for remote teams or for people who travel frequently.
Automatic backups: These apps automatically back up your files, providing an extra layer of protection in case of data loss.
Easy integration: Most of these alternatives can be easily integrated with other apps and services, such as Google Drive, Microsoft Office, and Slack which makes it easy to keep everything organized. 
Security: With storage apps, your files are kept safe and secure via bank-grade security
Cost-effective: Almost all the apps offer a free version with basic features and also paid plans with more storage and advanced features.
Overall, these apps can greatly improve the way people work together, store and share files, and access them from anywhere. They can streamline collaboration and increase the productivity of remote or mobile teams.
In case you are looking for the best Dropbox alternatives as a project manager in any capacity, we've got it covered. Take a look at the following list to get an idea of what's hot in the market right now.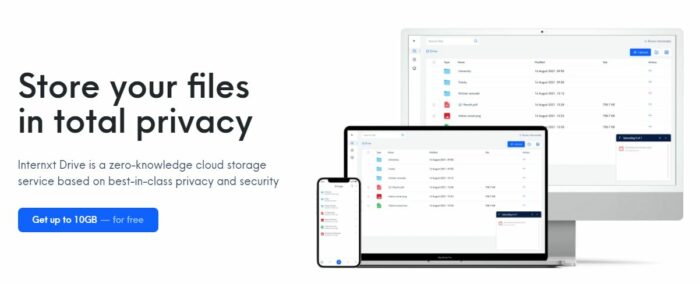 The best Dropbox alternative concerning privacy and security, Internxt is an open-source cloud storage service built on blockchain. All files uploaded or shared through the service are end-to-end encrypted ensuring user files are safe, sound, and inaccessible to all first and third parties.
What Internxt lacks in age compared to Dropbox, it more than makes up for in safety and ethics. Championing zero-knowledge technology and sticking to an iron-clad user service model, the service puts users' right to privacy above all else. Unique features include limits on the number of file downloads, a convenient backup setup, and absolute user control of data access.
Internxt also beats Dropbox in pricing, offering a free 10GB plan and a similar 2TB plan for $10.20. Various other monthly and annual plans are available as well. The service is available on all devices and integrates well with other cloud providers, including Dropbox, making transferring straightforward and effortless.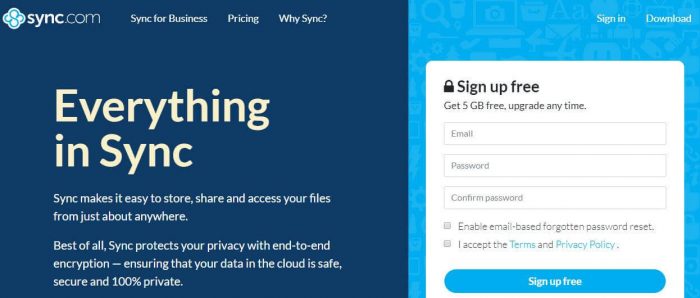 Also known as 'SYNC.Com', it is among the best alternatives to Dropbox right now. SYNC is cheaper than Dropbox and also comprises more features. At the moment, the company is offering this software at an affordable price for first-time customers. In that order, Premium Plan prices also come at a discount.
SYNC.com is a storage service for users from any number of businesses. However, you can also use it as a private/ individual level user should you run out of online storage space at Google or Samsung Clouds. Sync can store valuable data, files, videos, and pictures alongside the option of making these files available offline for later preview.
It offers 5GB of free space for storage. The app is free to download for Windows, Mac, iOS, and Android users. From a security point of view, this program also provides remote lockout device services. This is the best way of making sure that your data remains locked on a particular device to help prevent unauthorized access.
You can find out more information about Sync's full feature set and pricing at the official software website.
Sync.com features include:
Unlimited storage
Slack Integration
MS Office, live editing, and collaboration
5GB Free + 22GB extra by completing tasks
Phone support
Custom branding, logins, and administrative controls.
Monthly billing and yearly deals
End-to-end encryption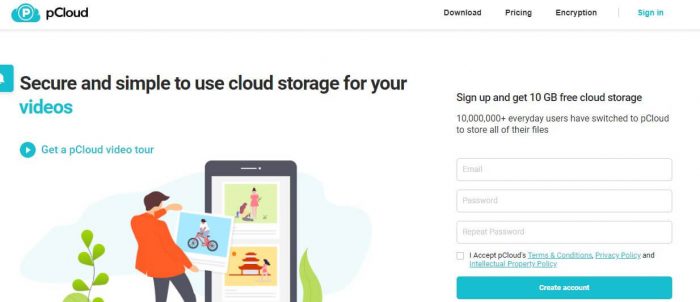 PCLOUD is another cheap alternative to Dropbox. By simply uploading the files through the "Share" button on your smartphone, you can store your data in the official Pcloud for future access. As compared to Sync.com and Dropbox, Pcloud's free plan comes with a whopping 10 Gigs of storage space – i.e. when you sign up for an account. They also give an additional 5 Gb of storage space to first-time users who refer their friends for signing up for an account.
PCloud is free to download on mobile devices. As far as pricing goes, their premium plans start at $3.99 per user/ month. For lifetime access, you can pay $175 upfront as a one-time fee. In return, your PCloud account will be upgraded with a 500 Gb online storage space. Pretty cool, isn't it?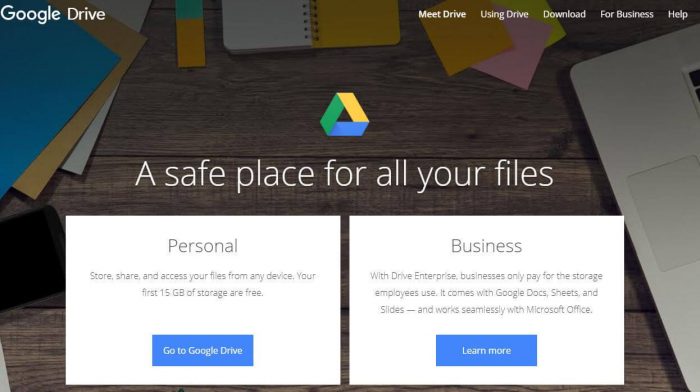 Everyone knows about Google Drive. I am sure you have used it by default if you maintain a Gmail account or backup data through your Android smartphone. Drive is part of the G-Suite apps that are available online to the entire desktop and smartphone community.
As compared to PCloud, Google Drive comes with a 15 GB storage space. That's plenty more if you are looking to save small-sized images and documents only in a remote secured cloud. If you are looking for more storage space, you can convert your free Google Drive account to a paid account for only $1.99. In exchange, you will get 100 Gigs of data storage options.
They do not charge extra to users who only store low-quality images.

Microsoft One Drive is a pretty popular alternative to Dropbox. If you have been using the company's OS, you are probably familiar with it. Aside from installation prompts, you will also get a free One Drive account at the time of installing MS Office.
One Drive is ideal for cloud data storage, especially when sensitive documents and images are in question. By default, MS One Drive comes with a 5 GB storage space. The plan can be upgraded to a 1 TB space for an additional $69.9 charged annually. That's a hell of a lot more space as compared to Dropbox's default paid storage space.
Check out the best cloud storage:
6 Best Cloud Storages to Use in 2022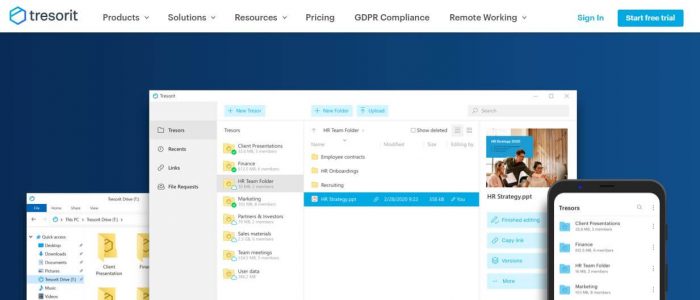 Tresorit is a Swiss company-based online cloud storage service. They are doing an amazing job as long as document and image storing are concerned. Just like the aforementioned Dropbox alternatives, Tresorit comes with a default 5 Gb storage space for free users.
Paid users can go up to the 200 GB storage option for a measly $10.00. If you are looking to store videos, photos, and other documents, Tresorit comes is a nice solution. Their data retrieval speed is good compared to other cloud data hosting service providers around the world.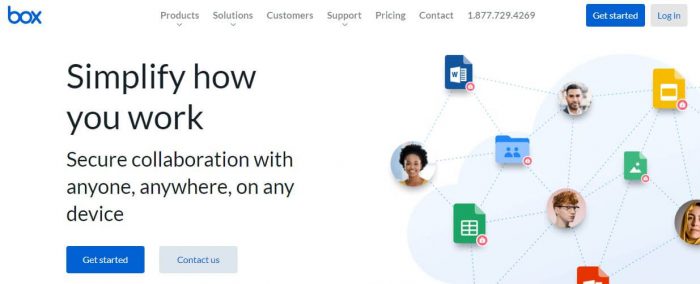 For businesses and collaborative teams, Box is designed to not only store data but also access it as a team-level user. If you are working in an IT firm that relies on data storage and access, Box is worth a shot. It comes as a combined pool type of service where you can collaborate online for improved workflow, upload files and download data that's uploaded by fellow users.
For $10.00 per month/ per user, Box offers a lump sum of 100 Gb data storage option. As far as security and data privacy goes in comparison to Dropbox, Box is much better.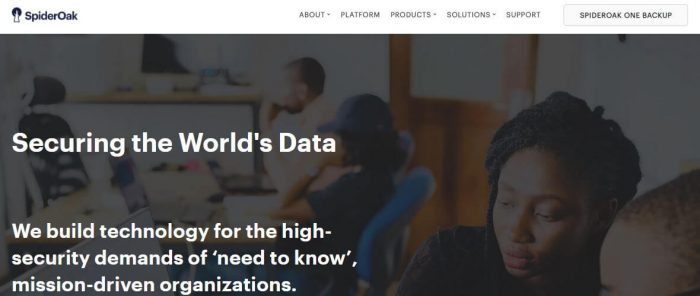 SpiderOak is recommended in this best Dropbox alternatives list because of its 21-day free trial option. They also upgrade your storage space to 150 Gb for a monthly $6.00 fee. SpiderOak is fast, reliable, and secure when it comes to cloud data management.
The only downside to using this service is that it does not come with a free plan. However, the 21-day trial is good enough to give you an idea about the program's overall feel and service level.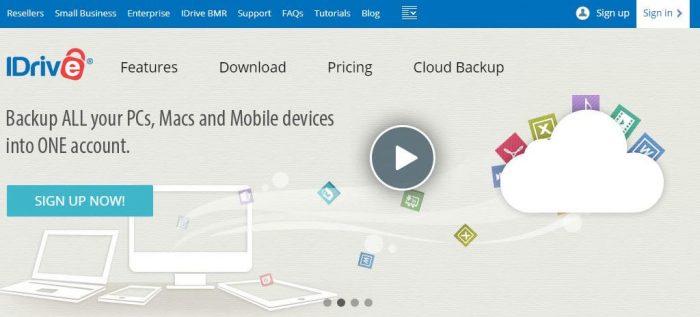 Moving on, iDrive is another great Dropbox alternative for users looking to store their personal and company-related data on a remote online server. iDrive has minimal downtime, which speaks of its reliability.
As usual, their free plan comes with 5 Gigs of storage solution. However, for an annual fee of $59.12, you can get 2 TB of storage space. It is a lot more than Microsoft One Drive's storage option. In that order, your data remains free to access for a full year. And no, they do not limit access if your paid plan expires. You are only not able to upload more files if you are not a paid user anymore.

OneDrive is one of the best Dropbox alternatives. It is organized, protected, and connected software for business professionals and project managers. Moreover, with OneDrive you can access, edit and share your files on all your devices.
The backup in OneDrive is great to help you save your files on all your devices. So, if you lose your device, your files will always remain saved. Sync your OneDrive with all your devices and keep your data always protected.
OneDrive also allows you to collaborate with your team in real time. Scan and store your documents, files, receipts, and business cards. Additionally, the personal vault helps you protect your files and photos with an extra layer.
As for the pricing of OneDrive, storage up to 5GB is completely free. Other than that, it has different business plans with different prices and features.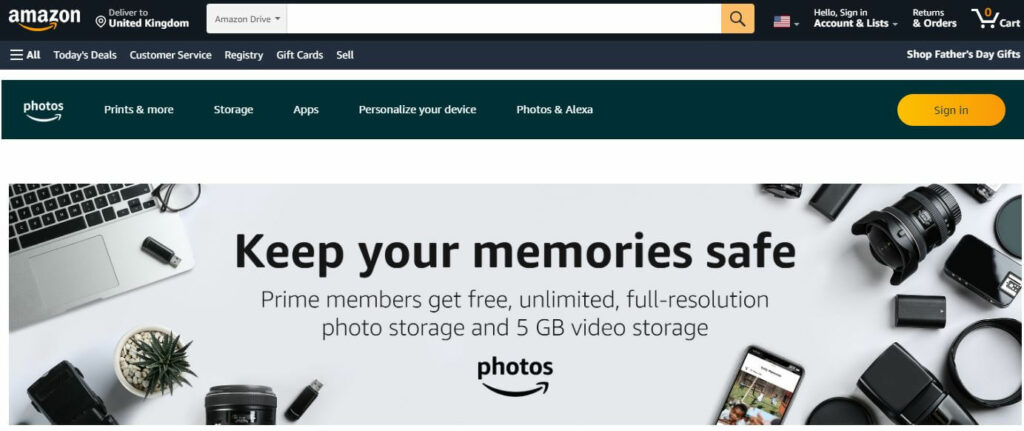 Amazon Drive is one solution that most of us are unaware of. It is a great Dropbox alternative with pre-access to about 5GB of photos, images, videos, and files. Even though it doesn't have all the features like Dropbox but if you're already using Amazon then it's a great solution for you.
It is best for backing up all your data and making it easily accessible at all times. If you've data that is more than 5GB then simply buy its other plans. The plans start at $1.99 a month. It can be canceled anytime.
Thus, store your data safely and keep your devices lighter with Amazon Drive.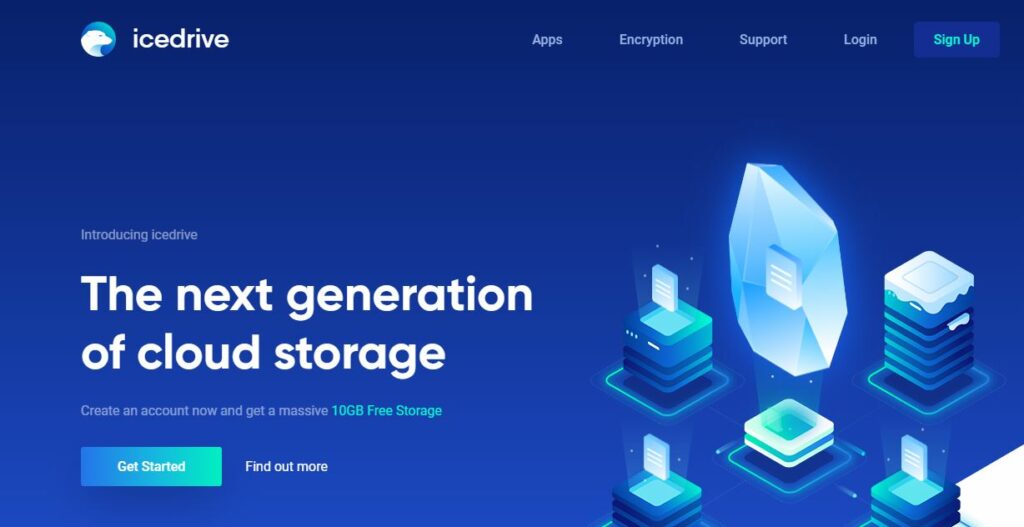 IceDrive is another great cloud storage solution. It is the next generation of cloud storage with a massive free storage capacity of 10GB.
Who wouldn't want that? Right?
IceDrive is great for collaborating, storing, and sharing files with ease. However, it has some drawbacks as well. For example, one can't download a complete folder on it. Moreover, the 24/7 customer service is also unavailable in contrast to Dropbox.
Nonetheless, customers prefer it as it is a simpler solution and doesn't require much learning to find their way through it. As for the pricing, it offers three-yearly packages. Firstly, the Lite plan starts at $1.67 per month with a storage capacity of 15GB. Then, the Pro plan starts at $4.17 per month with a storage capacity of 1TB. Lastly, the Pro Plus plan starts at $15.00 per month with a storage capacity of 5TB. Other than this, it also has its Lifetime plans that offer massive savings.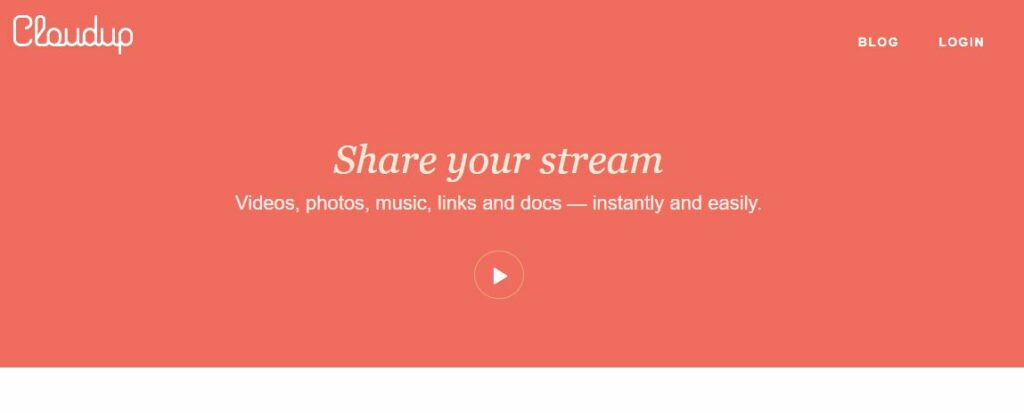 Cloudup is an excellent Dropbox alternative for both business professionals and PMs. It offers up to 200 GB of free storage, which is more than enough for customers to preserve their photos, videos, and music.
Though the application is not as versatile and efficient as some other file storage services, its straightforward sharing mechanism makes it an alternative for Dropbox to explore. It is a free platform for up to 200GB.
The Cloudup features include:
Plenty of free storage
Rapid sharing through links
Files may be shared and viewed on any platform
Password Security
Sharing and uploading are instant and free of charge
Simple drag-and-drop file transfer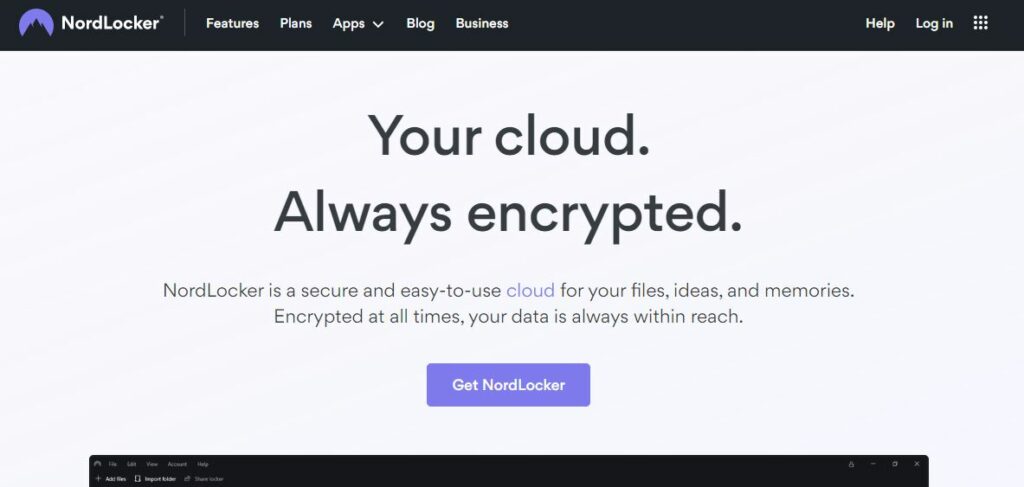 NordLocker provides secure cloud storage for Windows, macOS, Android, and iOS. NordLocker was created by Nord Security, the same firm that created NordVPN, NordPass, and NordLayer.
NordLocker uses advanced encryption and has a strict zero-knowledge policy. NordLocker employs the world's most reliable encryption algorithms and strong cryptosystems to provide complete data security. The 500 GB plan is priced at $3.19/month, and the 2TB plan begins at $7.99/month.
The features of NordLocker include the following:
Users of NordLocker receive 3GB of secure cloud storage space for free
Files can be added to both local and cloud lockers
Content backup to the cloud and automatic cross-platform synchronization
You can work on papers and open files in your lockers (no decryption needed)
Money refund guarantee for 30 days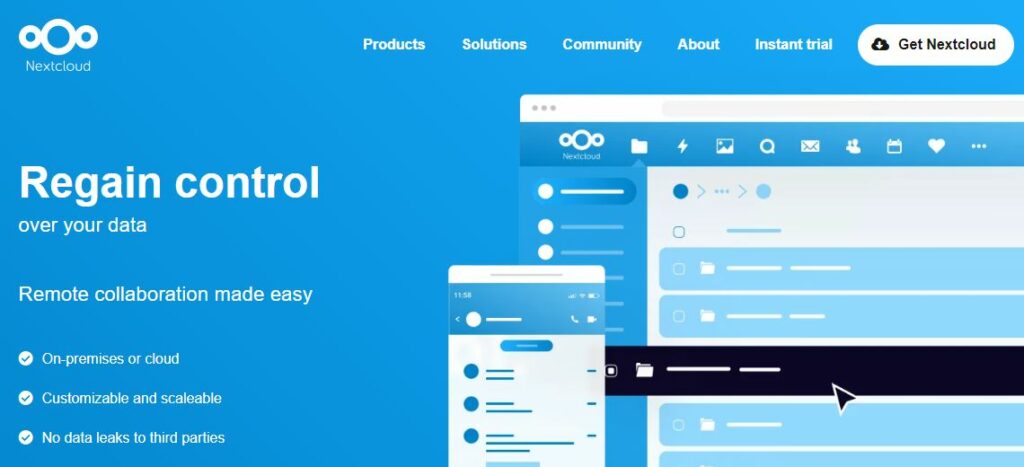 Nextcloud is a self-hosted productivity program that allows users to collaborate on projects, send and receive emails, manage calendars, and conduct video conversations without revealing their personal information.
You can keep your files on a server and easily access, manage, share, and sync them.
Nextcloud is a complete on-premises solution that allows for collaboration while avoiding regulatory and security concerns. Because of its versatility, you have complete control over your data, making it one of the finest Dropbox alternatives. It has a free plan to get started, the basic plan is priced at €36/month, and the standard plan is at €65/month.
The features of Nextcloud include:
File versioning
Free and open-source software
File sharing has been simplified
Collaboration
Solution for GDPR-compliant cloud computing
Personal data management that is integrated
Version tracking is an optional feature
Third-party app integration is a possibility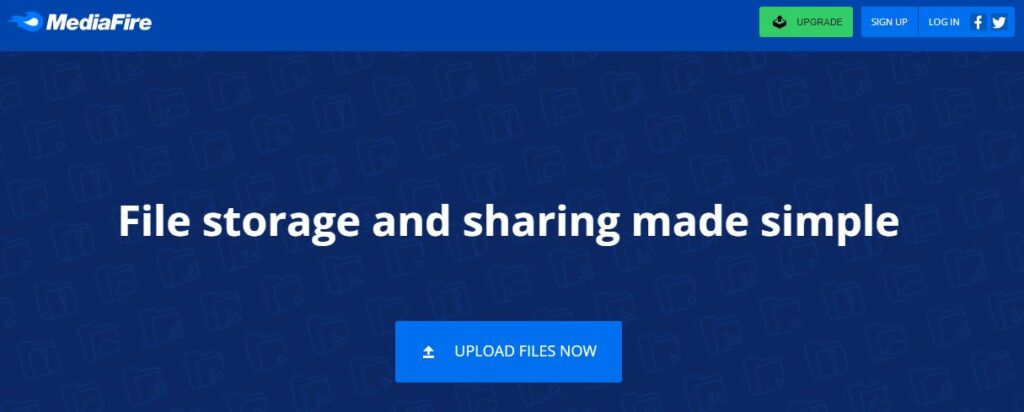 Users can use MediaFire to automate their workflow and communicate photos, videos, audio files, and documents. MediaFire provides speedy and secure file storage and sharing.
The application supports many file formats, allowing you to store and retrieve data from virtually any location.
Users can exchange files quickly by connecting to them, and the program supports bulk uploads and downloads.
MediaFire is more than a file-sharing and storage solution; it also includes various helpful features that provide customers with additional freedom and convenience. The paid plan starts at $3.75 per user per month.
The features of MediaFire include:
Free storage space of 10 GB
Rapid data transmission speeds
The interface is straightforward and simple to use, especially for non-technical employees.
a stable and secure platform
Cost-effective consumption-based model
Routine virus scans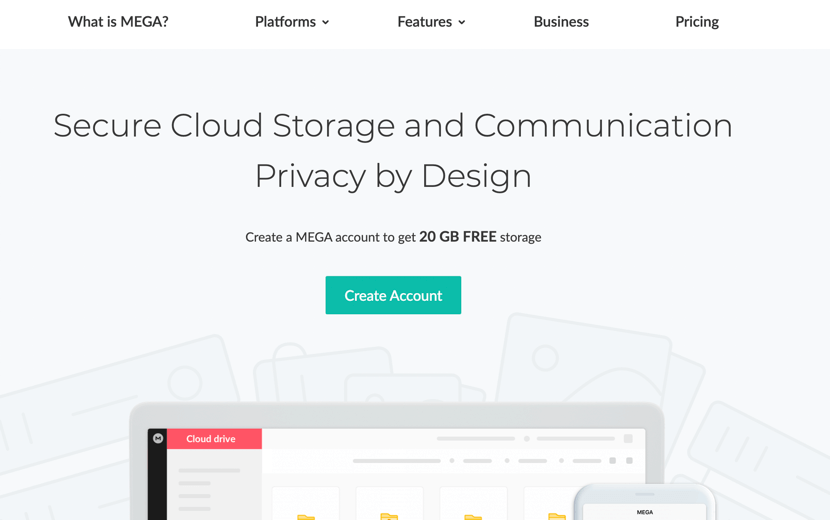 Mega is another app that offers dropbox services and is a reasonable alternative to Dropbox. Not only is the tool affordable but also offers a wide range of features making it one of the best tools for cloud storage.
Not only does Mega provide high-grade security, ensuring the foolproof safety of your data but also makes the whole process relatively easy to manage with its easy-to-use interface.
Users can easily upload their data and sync data across their devices. Lastly, Mega's free plan is one of the most comprehensive plans with 50 GB of storage space and 10GB of additional space on every invite.
The key features of Mega include:
Download files using links
Mega mobile apps
Automatic Backup
User-Controlled End-to-End Encryption
Share files or folders
Private communications
5 Best Alternatives For Storage
If you feel that the alternatives listed above are not your cup of tea, then here are five alternatives for storage you should know of
Nextcloud: Nextcloud is an open-source, self-hosted cloud storage solution that offers similar features to Dropbox and Google Drive, but with more control and flexibility over your data.
Seafile: Seafile is another open-source, self-hosted cloud storage solution that offers similar features to Dropbox and Google Drive. It also includes features such as file syncing, version control, and user management.
OwnCloud: OwnCloud is an open-source, self-hosted cloud storage solution that offers similar features to Dropbox and Google Drive. It also includes features such as file syncing, version control, and user management.
Sync.com: Sync.com is a cloud storage service that offers end-to-end encryption and zero-knowledge privacy to protect your files.
SpiderOak: SpiderOak is a cloud storage service that offers end-to-end encryption and zero-knowledge privacy to protect your files. It also includes features such as file syncing, version control, and user management.
These alternatives give the user more control over their data and can provide additional security and privacy options compared to the more widely known cloud storage services. Keep in mind that with self-hosted solutions, the user is responsible for maintaining the servers and security updates.
FAQ's
What is the best personal cloud storage?
The best personal cloud storage solution will depend on your specific needs and preferences. Some popular options include:
– Dropbox
– Google Drive
– iCloud
– OneDrive
– pCloud
That said, ultimately, the best personal cloud storage solution will depend on your specific needs and preferences. Consider factors such as storage size, pricing, security, and ease of use before making a decision.
What is the dropbox storage limit?
Here is the Dropbox storage limit according to its different pricing plans:
– Free – 2GB
– Plus – 2TB
– Family – 2TB
– Standard – 5TB
– Advanced – 5TB
– Enterprise – As much space as needed
Conclusion
We have handpicked some of the best Dropbox alternatives for online users. If you are using a program that's not mentioned in the list, make sure you share it through the comments section below. Good luck out there and don't forget to write to us at fwilson@ntaskmanager.com.