Nowadays, everyone is in a hurry. They just want to get things done quickly, but sadly, all of us are scribble monkeys when it comes to remembering stuff in our personal and professional lives.
You might be wondering, "what is the relation between getting things done and remembering stuff?". Well, it all comes down to task management and understanding the importance of organization in your daily activities.
Because if you don't understand that importance, you are not going to be able to perform anything at all, let alone quickly.
This is why, in this article, we have many different applications for you that can easily help you to create digital online bullet journals for all your constructive thoughts and also some incredible applications that can help you quickly create a list of the things that you have to perform in your daily life.
The problem with such a big market of applications is that you never know which application to use and which one will be the perfect choice for you.
That is why we have 6 of the best applications that you can check out for all your journaling needs in 2023.
The Best Digital Bullet Journals and Applications to Use Today
Let's take a look at all of the amazing online bullet journal applications and find out how they are going to be beneficial for you in your daily personal and professional life.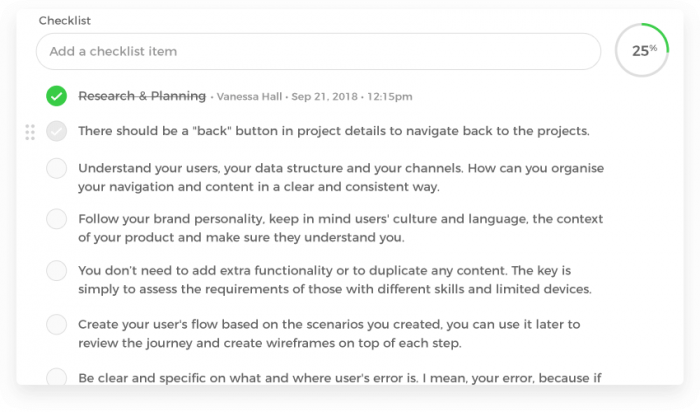 One of the best task management and project management applications that you can use to make sure that you perform all of the tasks and processes that you need to do to excel in your personal and professional life is nTask.
The application is properly equipped with features that can help you prioritize your work and introduce a system of organization in your tasks and processes, which make it an incredible digital bullet journal (AKA Online Bullet Journal).
Key Features
Task Management to make sure that all of your tasks are properly managed and executed
Risk Management to make sure that all of your journal entries are filtered and all of the risks and scope creeps are eradicated
List Creation to help you generate your tasks lists quickly
Task Comments to communicate about your tasks with your peers
Digital Journaling
Time Tracking
Pricing
Basic free plan is available
There is a free trial of the application available for use if you want to make sure that it helps to fulfil all of your digital journaling needs before you even think about spending a single dime on the subscription
nTask's paid subscriptions start from $3 that contain features like Gantt charting and Kanban boarding (among others), which means that it can help you amazingly with your task management needs
Try the best free online bullet journal app

Manage tasks, to do list, assign team members, and set due dates. Sign up today!
2. Day On

One of the best digital journaling apps on the list is Day One. The application helps you create an effective to-do list within all the digital entries you enter into the interface daily. This makes it an ideal application for a daily spread.
Another useful feature of the application is that it helps to migrate all of your tasks from different applications into its interface via a selection option in the application controls.
Let's take a look at some of the other features that the application offers to its clientele throughout the world.
Key Features
Auto-tags
Built-in pass-code
Biometric scan
Templates
Unlimited text entries
Search and filters
Daily reminders
Pricing
There is a free version of Day One available if you want to check it out before availing of a paid subscription
The premium subscription that starts from $3/month provides different features like cloud backup, end-to-end encryption, unlimited journals and many others
3. NotePlan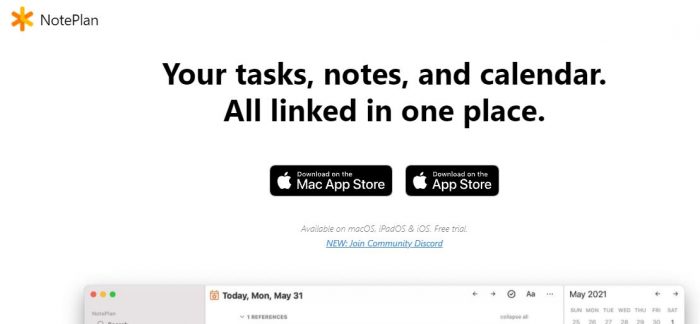 Another incredible application on this list is NotePlan. This application is not just your typical digital bullet journal app because it offers many different types of features and shortcuts that make sure that your time is maximized when it comes to your work and productivity.
Furthermore, the application opens your daily task activity page, and the calendar integration that the application provides to its users turns all of the journal entries that you create, into a workable weekly spread.
Key Features
App integration
Syncing across devices
Auto-saving
Sophisticated checklists and nesting
Brilliant archiving and tag possibilities
PDF export
Pricing
There is no free version or a free trial of the software available, so if you want to check out the software to make sure that if it is the right choice for you, then you need to pay the company $59.99/year for the starter "Personal" subscription
4. Journey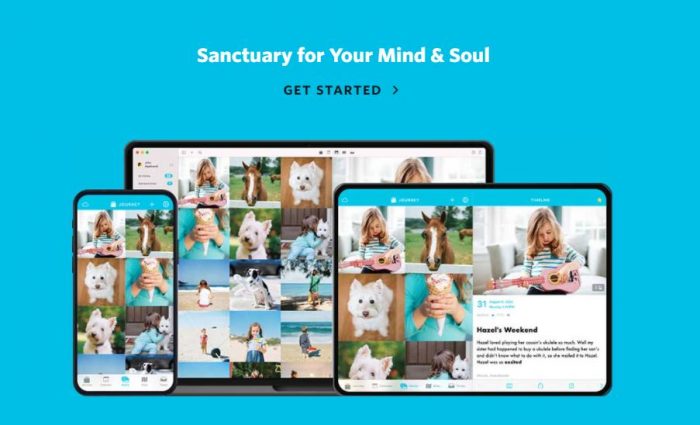 If you are such a user that values minimalism above anything when it comes to journaling, then Journey is the application for you.
The application has a functional approach and a functional layout that allows all of the users to easily drag and drop the photos that you want to add in your journal entries, while the application adds different geo-tags to them and even the weather information of the location being geo-tagged.
Furthermore, the application also excels as an effective tool because it provides integrated coaching for anyone that doesn't know how to navigate the interface.
This coaching feature provides you with many different inspirational quotes and words of encouragement so that you are motivated and ready to work every day.
Let's now take a look at some of the other features that this incredible digital bullet journaling application has to offer to its clientele around the world.
Key Features
Entry timeline for weekly spreads
Pass-code
Fingerprint protected
Good media and text consolidation
Journey Coach
Cloud sync
Pricing
There is a free version of Journey available for use if you want to check out the journaling features to make sure whether they fulfil your needs or not
The paid subscription of the software starts at $5/month, which contains a rich text editor, audio files, no PDF watermarks, and much more
5. Asana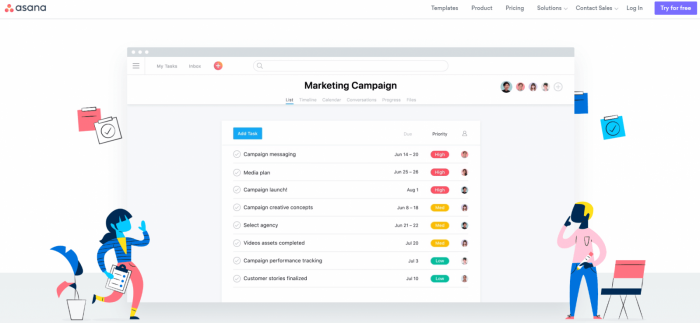 One of the best project management and digital journaling application on the market right now is Asana. The application allows the users to create a personal journal that helps them jolt down any and every important activity that they want to perform in their daily personal and professional life.
The application allows you to set different goals according to your business or company policies and also helps you to track your progress in relation to those goals so that the whole process is transparent and everything goes as smoothly as possible.
The application also provides you with different timelines, stats and analytics regarding the journal entries, so that you can understand and monitor the progress that you made on the projects that you have been working on.
Let's now take a look at some other features that Asana has to offer to its clientele around the world.
Key Features
Projects
List and board views for projects
Integration of over 100 apps
Unlimited tasks
Messages and activity logs
Time-management tools
Two-factor authentication
Pricing
There is a free version of the application ready to use for the users that want to check out the application before throwing any money at the subscription
The paid subscription of the application starts at $10.99/month that contains advanced search features, custom start dates, milestones and other private team options, among others
6. Friday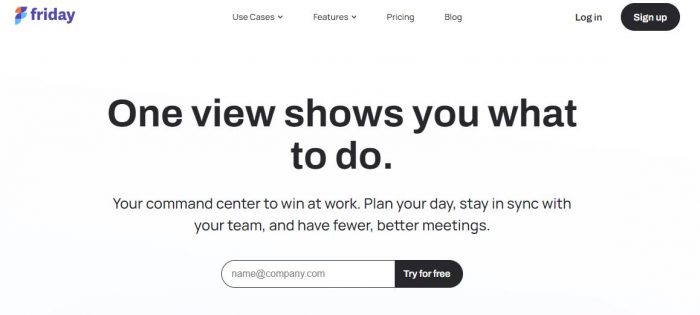 If you need a digital journaling application that helps you to collect all of your important thoughts, set different tasks, and also helps you to manage the steps that you take towards the execution of those tasks, whether they are personal or professional ones, then you need Friday.
The application helps you to execute different strategies like future logs or monthly spreads that help you easily gather all of the information that you need for your future endeavours.
You can also use the Routines feature to help you set up different daily reminders for you so that you remember to write down your precious ideas in the interface on a daily basis.
Using the application, you can also track your mood, behaviour and how accurately you are hitting your targets daily.
Let's take a look at some of the features that Friday has to offer to its clientele around the world.
Key Features
Task, planner and different custom journal routines
Mood tracking
Refined checklists with different nesting features
Response history
Pricing
There is a free version available if you want to use the application with limited functionality, but if you want to use all of the features that this tool has to offer, then you need to pay $6/month for the Pro subscription
Conclusion
These were our top picks for the best online bullet journal applications that you can find on the market. If you think that know about some other application that didn't make the cut here, then tell us about it and we will check it out ASAP.
---
More resources you may like: