Life is a series of unexpected events, however having a plan can save you from catastrophe. The rule is applicable to all lines of work including project management. Having a risk management plan is crucial for the successful initiatives of any business or project venture.
Risk assessment has never been more vital than it is today. The reason for this is rapidly increasing globalization. As a consequence, the risks modern business organizations have to encounter are becoming complex. That being said, the next thing you might want to know is how to do risk assessment in project management. Our ultimate guideline on how to analyze Risk in project management would disclose all information you should know about project risk and how you can manage it.
Before that, let's go through what a project risk is exactly and why you should never avoid the term.
The Concept of Project Risk
You may or may not be familiar with the concept of project Risk. However, The PMI specifies Project Risk as any unexpected occurrence or circumstances that can positively or negatively affect your project goals. Simply put, any unpredictable condition that may be beneficial or negative is a project Risk.
A thing worth considering here is, project risk either positive or negative would occur at any stage in the project life cycle and even if you plan every penny and organize each step, project Risk can show up and create inconvenience.
As a project manager, you must be able to cope it proactively with a Risk management plan. The most crucial part of a Risk management plan is assessing the Risk. This article focuses on one of the major factors of risk management planning i.e. Risk analysis and for that purposes, we have tried to cover all the possible methods and tools for you.
Knowing how to analyze risk is the primary project management practice to avoid unexpected issues as much as possible. Let's delve deep into the topic.
Risk Assessment in Project Management
Risk Assessments or Risk analysis is the process of understanding the possible project Risk and their implication on project objectives in terms of schedule, quality and cost. As mentioned earlier, risk can occur at any stage of a project, a project manager should be able to track all those issues. For that purpose, having a risk tracking software can help you identify and list those risks.
How to analyze risk in project management can be challenging as one needs to rely on accurate information and data i.e. project requirements, financial data, marketing projections and relevant details. However, the analysis can save your time, resources and business.
Moving further, there are two approaches regarding Risk analysis. These are
Qualitative Risk Analysis
Quantitative Risk Analysis
Qualitative Risk Analysis
Qualitative Risk analysis aims on:
Prioritizing risks on basis of likelihood to occur and overall impact of the risk event
 Identifying the primary areas for risk exposure
 Better understanding of project risk
By prioritizing risk on probability and impact, a project manager can easily categorize Risk. This is important when it comes to treatment schedules. Qualitative risk analysis gives a comprehensive insight of the project Risk, thus helping project managers a better understanding of how to analyze risk as well as to create more effective risk management strategies and planning for future use.
Quantitative Risk Analysis
A quantitative risk analysis is the further evaluation of the highest priority risk. In quantitative analysis, a numerical value is assigned to project risk, in order to generate probiotic analysis.
Quantitative analysis focuses on:
Quantifying the project potential outcomes and estimate the probability of attaining project objectives
Quantitative approach for making decision when there in uncertainty
Set cost, schedule and project targets based on realistic and attainable approaches.
Qualitative analysis is the base of quantitative analysis.
How to Perform Risk analysis?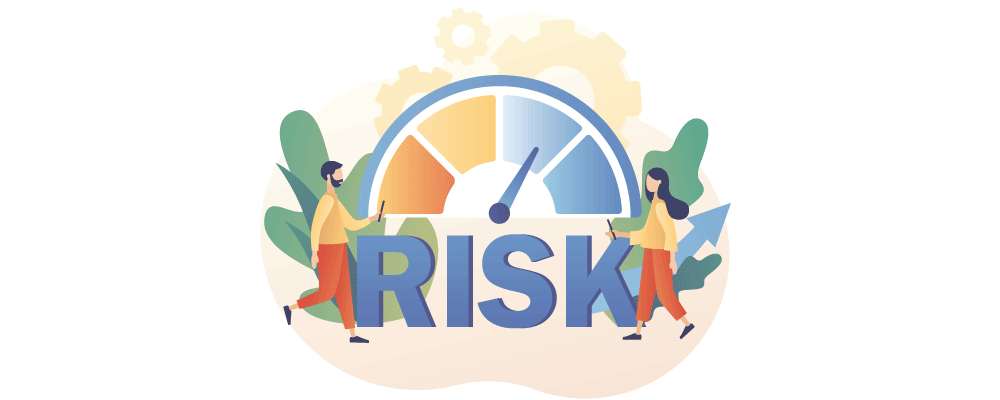 Follow these steps to perform risk management analysis.
1. Identification of the Risk Involved
List down each and every potential risk and opportunity.
Do not only focus on the threats, you may miss the chance to provide unexpected customer value.
During the project planning process, take assistance from your team on how to analyze risk
Risk can come from different sources. To give you an idea of potential project risk, here is the list of some common project risk
2. Determine probability
Likelihood of a risk event to occur is measured
Assign each risk a probability of high, low or medium.
3. Determine Impact
What could be the possible outcome of each risk
Evaluate the impact on factors like project delivery date and budget.
With the help of business impact analysis, categorize high and low probability risks.
Risk prioritization can be done through Risk impact/probability chart tools that visually displays the result of risk and impact assessment.
4. Analyzing Results and creating treatment plans
After sampling and understanding the risk, create a risk management plan to deal with vulnerabilities or issues.
Risk Analysis Methods
Moving further on how to analyze risk, several risk analysis methods are conducted by organizations. Risk can directly affect the success or failure of the project. Certified Risk management specialists are employed by organizations to protect business and its initiatives against these threats.
Depending on the type of organization and project an expert implements the right risk analysis method to enhance project success. Some of the most commonly implemented risk analysis methods are
Bow-tie Analysis
SWIFT Analysis
Delphi technique of Risk analysis
Decision tree analysis
Probability and consequence matrix
1. Bow-Tie Analysis
Bow-and-Tie analysis helps teams understand risk probability and consequences reasonably which is the first step toward generating a mitigating plan.
Various risk events with probabilities and consequences on project are identified by the team
All possible causes of the risk events are listed on one side and consequences on the other side.
The risk experts then come up with the mitigation or treatment plan to ensure the success of the project.
2. SWIFT Analysis
The SWIFT approach or 'WHAT IF Technique' is used to understand impact and viability of changes made on any stage of a project. The project team analyses different changes made to the project i.e. project design or plan to identify different opportunity risks to the project.
Implementing What if technique can help teams to determine how modification or changes made to project would affect project campaign. For instance, if the organization is practicing to adjust certain safety regulations. SWIFT analysis allow teams to evaluate if the new implemented standards are successful or not.
3. Delphi Technique
The Delphi technique is more similar to brainstorming. The project team and risk analyst come up with the strategies to identify different threats and vulnerabilities to the project. All experts list their potential threats and evaluations to create a complete risk register before coming up with a mitigation approach.
The technique is effective as it involves risk specialists and experts. Without the knowledge of experts, it become more like an ordinary brainstorming session and may not deliver beneficial results.
4. Decision-Tree Analysis
Decision-tree analysis method provides companies and organization with the best course of action in a scenario. A proposed decision is analyzed, all the possible outcomes are evaluated and the best course of action is selected.
The technique is implemented when teams are uncertain of the final outcome. That way, they can assess many possibilities and plan for the worst while hoping for the best.
5. Probability and consequence Matrix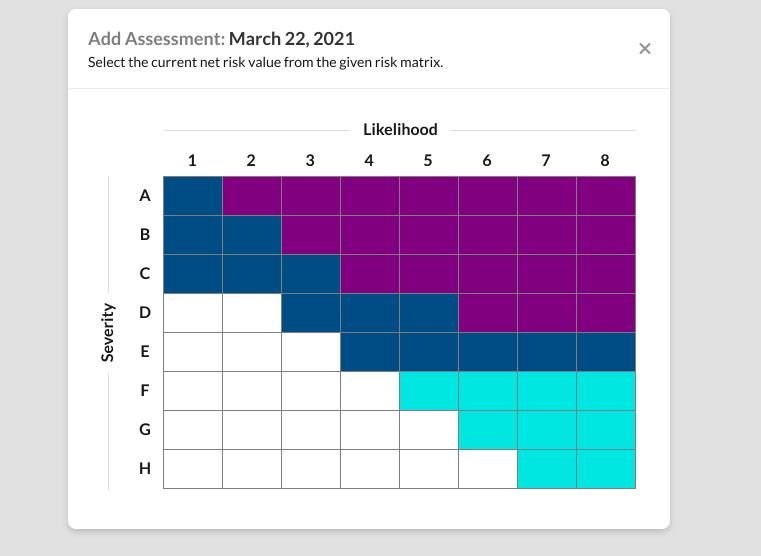 Probability and consequence matrix is the most commonly utilized strategy to determine impact and severity of any risk. The probability and consequence matrix is generated to aid teams to prioritize and rank risks, threats or vulnerabilities. This help to understand what consequences a risk will make to project plan.
The severity of the risk is estimated by multiplying risk's impact with chance or likelihood of risk to occur.
Conclusion
Risk management plan is one of the basic necessities for modern software projects. While it is not possible to predict the future, knowing how to analyze risk can help project managers to minimize the impact of any uncertainties that can occur in a project.
Which of the strategies described above do you prefer for risk analysis? Let us know by email to us at info@ntaskmanager.com.
---
Check these out: