Agile Retrospective meetings are all about "reflection" and finding "new agile retro ideas" to overcome the mistakes and lead the whole team towards success.
However, most Agile retro meetings tend to become so monotonous. It then drives the teams to lose the zeal to join them enthusiastically.
Well, you'll agree with me that it's natural that when you're working day in and out, monotonous and boring meetings seem more like a hassle and time waste. There is nothing out of those meetings that screams solution provider. 
Thus, if you think that your team feels pessimist rather than optimistic and energized after a retrospective meeting, there is something not sitting right with your meetings.
Therefore, in this blog, we've developed 11 retro ideas to conduct smart and boozed meetings.
These ideas would surely and undoubtedly help you conduct more productive and engaging retrospective meetings in the future.
So, let's go through some basics of agile retrospective meetings before we sail our ship into deep waters!
What is an Agile Retrospective meeting?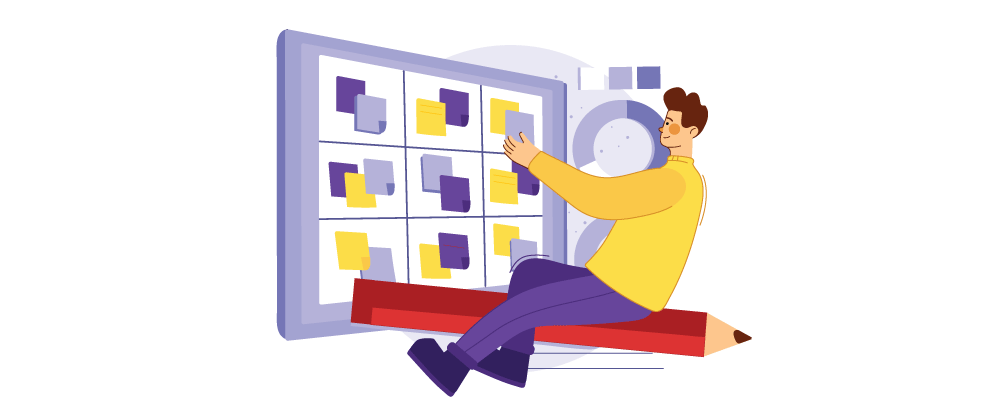 Agile retrospective meetings are also known as sprint retrospectives. Agile Retrospective meetings can be defined as,
"Meetings are held to reflect on each iteration of an ongoing project. They inform the team on two major questions: what went well and what didn't go well."
These meetings are mostly held every two weeks when a sprint is completed. Thus, it is when the whole team sits and reflects on the work they've done. It helps provide the entire team with a clear path to moving forward.
Therefore, they should be fun and keep the team moving towards achieving further set goals.
Why do we need to have Agile Retrospective meetings?
The fact is that retrospectives are a great way of finding room for further improvements. Regular meetings help teams analyze which stages went well and which didn't. 
Thus, increasing the project's execution success rate. Moreover, if done right, these meetings can also help to energize, empower, update and build strong relationships with the team. 
So, who wouldn't want to go a bit retro with the team, right?
11 Agile Retro Ideas to Conduct Smart Meetings
Here is a list of the 11 agile retro ideas to conduct smart meetings that would help you create a space for your team that is comfortable and collaborative.
So, here we go! 
1. Be Open and Flexible
The first agile retro idea to conduct a smart meeting is creating a safe place for the whole team. The entire team should feel open and flexible enough to voice their ideas without being ridiculed or judged.
Since the whole purpose of a retro meeting is to reflect and come up with ideas on how to improve in the future, thus it should allow everyone to share their ideas openly.
So, are you wondering how you can do it?
Firstly, avoid inviting the executives to the meeting. The presence of higher-ups can intimidate some people and limit them from sharing their thoughts.
Secondly, go with the notion that "every idea is a good idea," so no one feels like a fool. Thus, make sure that the whole team listens with an open mind and stays confident. 
2. Be Creative with its Name
How you choose to name it can significantly impact the employee's mindset. You don't necessarily have to call it retro. It not only sounds cliché but also dull.
Thus, you can be creative with its name and inspire confidence in your team.
Some ideas for a creative name that can get your team inspired are "The Booster Hour," "Gear up Friday!", "Lit it up," TGIF (The Gate into Freshness). You can pick a name from these options, or the whole team can come up with something on their own.
3. Wisely Choose your Scrum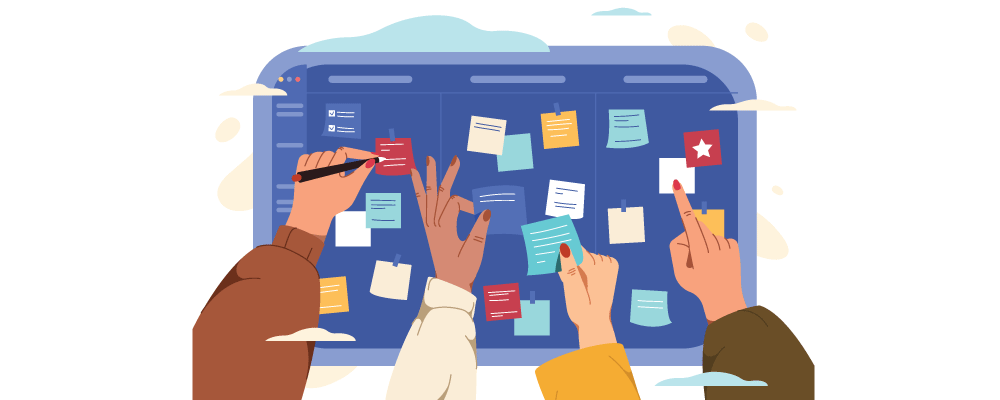 Choose your leader wisely and not just any scrum master. Thus, he needs a set of skills to lead a team. He shouldn't only be empathetic and impartial but also:
Be Objective: The scrum master shouldn't be biased and show favoritism. He should always listen to everyone and remain objective with his ideas.
Stay focused: Retro meetings usually don't last for more than an hour. Thus, a scrum master should make that hour count and clarify the meeting agenda. Moreover, it should be about work only with no minimum talks.
Be Interactive: The scrum master should create an atmosphere where everyone gets a chance to talk. He should ask questions and put everyone in the spotlight. 
Wrap it up: Always summarize the whole meeting in a few bullet points. Thus, the entire team is clear on what actions need to be taken and the agreed-upon issues. 
Also, see:
Types of Scrum Meetings and Scrum Best Practices
4. Be Punctual with it
Don't be lazy when it comes to arranging retro meetings. Once you establish this ritual, try to remain punctual with it.
Retro meetings are held at the end of each sprint. Therefore, to ensure the success of each sprint and find room for improvement in the future, remain punctual with it.
Therefore, the fourth, agile retro idea should go with the notion, "repeat it till you make it."
5. Set clear goals and objectives
Before you kick start your tea, the whole team should be clear on the goals they hope to achieve out of it. Otherwise, the meeting would be nothing but a time-waster. Never walk into the room unprepared and lost.
And to be honest, here, we often hear teams complaining that retro meetings are a total waste. To avoid such frustrations and complaints, set SMART goals. These include:
Specific: What is the goal?
Measurable: How will we measure the success of the goals?
Achievable: Is the goal attainable?
Relevant: Is the goal appropriate? 
Time-bound: When do you hope to accomplish it?
6. Don't make it dull
Another great agile retro idea to conduct smart meetings is to make them excited and energetic. Dull meetings not only lower morale but also seem too monotonous.
Try to come up with new ideas to address the problems. For example, assign a new employee each week to address the problem and bring out his solution first. After that, let the whole team brainstorm together.
Moreover, a change of environment can also be a good idea. Take them out for lunch or to a coworker's place etc.
Thus, the more exciting the meeting is, the more likely it is for the team to show enthusiasm to attend it. 
7. Assign responsibility
As a project manager or scrum master, you might've got a lot on your plate already. Therefore, it is wise to assign someone to arrange the meetings. They should coordinate with the whole department and ensure everyone attends it on time. 
They should also be responsible for choosing the meeting's venue and theme (if any). You can also rotate this duty weekly for improved team collaboration and coordination. 
8. Record it 
To keep a balanced check and not lose track, it's better to record the meetings. You can take pictures of the whiteboard or write the minutes of the meetings. After the meeting, share the files with everyone present in the forum.
Recording helps not only to keep track but also to let employees reflect later on. Thus, never forget to record your meetings.
9. Don't make decisions
Retrospective meetings are more about coming up with different solutions than making decisions. So, don't jump on decisions.
Therefore, before you decide, make sure that the whole team is on board with it. You can get votes on it, or the authorities can also take a decision.
Thus, decisions should be based on facts and the consensus of the majority. 
10. Don't drag and keep it simple
Try to come up with a pattern for the meeting. However, try to keep it short and simple. Honestly, long meetings are just going to throw people off track and waste time. Here's some idea:
Intro (5 mins): Briefly introduce the theme and objectives of the meeting.
Current Status (10 mins): Describe the Status of the last sprint. What the team has achieved, and what were the bottlenecks.
Ideas (20 mins): Brainstorm ideas together to develop possible solutions.
Possible solutions (15 mins): Pick two or three promising solutions per the majority vote to take on the next sprint.
Wrap-up (10 mins): Conclude the main bullet points along with the action plan. 
11. Never miss the feedback 
Last but not least agile retro ideas are getting continuous feedback. The success of each meeting can only be measured with the team's feedback. Sometimes some people are shy to voice their judgments in public, so you shouldn't force them to do so.
Feedback can be taken anomalously after every meeting. This will help conduct your meetings much more innovatively as per the team's requirements.
Conclusion
These agile retro ideas are great to help your team kick start smart meetings. Moreover, you can apply these tips to almost all your upcoming meetings and create an interactive atmosphere.
In addition to that, you can use project management software to help you collaborate, brainstorm, and organize these meetings effectively. A set of great tools won't only help boost your processes but also streamline all the related activities. 
So why wait?
nTask is an excellent software to help you plan and organize the best meetings. Sign up for a 14-day free trial or request a demo now.