Project management is a complex beast. There are so many activities in project management that delivering a successful project and quality outcomes can become difficult.
That is why we have written this post to highlight the activities in project management to highlight what needs to get done and what to look out for.
Let's get to it!
What are 'Activities' in Project Management?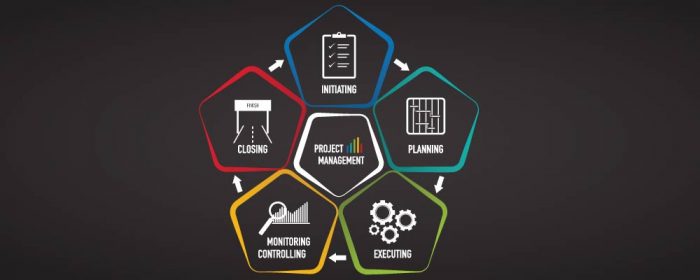 Typically, an activity is a stage of the project management plan.
Each activity of your project includes one or more actions; it is upon the completion of these actions that your project will move on to the next project stage.
Each activity has a specified deadline or time period within which it needs to be completed. When you take each activity as a series, they will result in the final deliverable.
Defining the activities required to reach project completion is one of the key steps in project planning.
In its most basic form, a successful project is a combination of 5 major activities. These 5 activities involved in the project management lifecycle include:
In this post, we will go over each of these activities in turn.
What are the Different Activities in Project Management?
As we mentioned, there are 5 main activities in the project management lifecycle. Before we get on to discussing each one, it is important to understand what the project lifecycle is.
What is Project Lifecycle?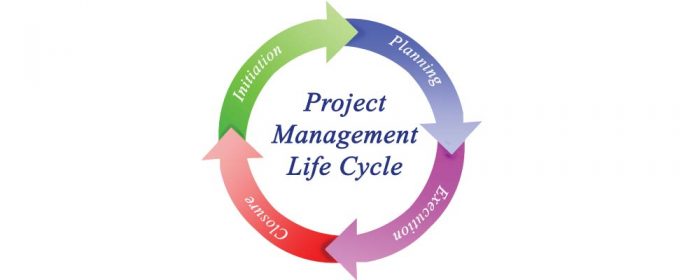 The project lifecycle is the series of steps or phases that any project needs to go through. The project lifecycle runs from the start of the project from the initiation of the project, all the way to the project's closure.
What these stages are and what sequence they follow are determined by several different factors.
Your project lifecycle's stages are affected by the needs of your organization, the nature of your project, as well as the area of the application of the project.
Moreover, you should note that the style of your project lifecycle can also change.
Project lifecycles can follow a plan-driven approach or are more change-driven.
Projects following a predictive lifecycle define the specifics at the beginning of the project and have pre-decided how to address changes to scope. Alternatively, adaptive lifecycles detailed scope is defined for specific iterations, since the project itself is developed over multiple iterations.
Typically, whichever type of project lifecycle your organization follows, your project lifecycle will include 5 main activities or stages.
Main Project Management Activities are:
1. Conception and Initiation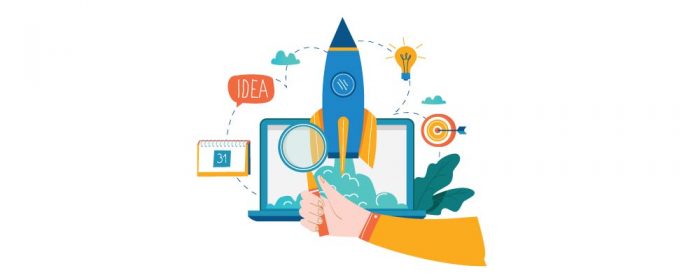 The conception and initiation phase is the first phase within the project management lifecycle. This phase involves starting up a new project.
This phase involves identifying the reason or opportunity for the project. A project is developed to move forward with the opportunity presented.
Certain things go into the initiation phase of the project lifecycle so that your project can start efficiently and meet the expectations held of it.
i). Business case
One such thing that needs to be done before the project can begin is the creation of a business case.
A business case explains the reason for starting any particular project. The business case deals with the business concerns of the project rather than any technical aspects.
The key aspects highlighted in the business case need to be clear; logical, easy to understand, and relevant.
The structure of a typical business case should be as follows:
Executive briefing including what the project is, what the outcome of the project will be, as well as why it should be undertaken.
An introduction to the business drivers, the scope of the project, and its financials
Analysis with assumptions of the project including what the benefits and costs will be, and any potential risk
ii). Feasibility Study
Apart from the Business Case, to properly initiate a project, you need to perform a feasibility study.
Once the business case has been approved you need to take a feasibility study.
A feasibility analysis is used to determine the viability of the project idea. This analysis ensures things such as that the project is legally and technically feasible as well as making sure that the project is economically justifiable.
There are 5 main areas that a feasibility study examines:
Technical feasibility
Economic feasibility
Legal feasibility
Operational feasibility
Scheduling feasibility
iii). Project Charter
You also have to create a Project Charter.
A project charter outlines the purpose of your project as well as how it will be structured and executed. This helps identify the project vision and its objectives. It also defines the scope of the project and all its deliverables.
What is included in the project charter can depend on your organization's culture; however, typical project charters consist of the following:
Project details
Project team organization
Signatories
It is at this point in the initiation stage that the project is organized structurally, documenting the project plan and highlighting all risks, issues, and listing assumptions.
iv). Team assembly
Once this documentation has been complete it is time to assemble your project team.
A project cannot be initiated without a team to work on the project. Therefore it is important to set out the job description for the people who will implement the project plan.
You should highlight each member's objectives and responsibilities. This will ensure that your workflows smoothly throughout the project.
It can be beneficial to list the skills and experience required for each position. This indication makes it easier to fill the role you are looking to hire for.
Moreover, ensure that you highlight any qualifications required, as well as identifying performance criteria, salary, and working conditions.
v). Set up a project office
Another part of the project initiation activity is to set up a project office if need be.
The project office will be the physical location you and your team will be located during the project. This may not be a necessary step if you already work at such a location.
However, such a location is necessary to house the communication infrastructure as well as any technical equipment that will be needed to complete the project.
First, you must decide on a location, and once that is done you will have to ensure that the infrastructure matches your project's needs and requirements.
It is now time to move on to the next activity in the project management lifecycle.
2. Definition and Planning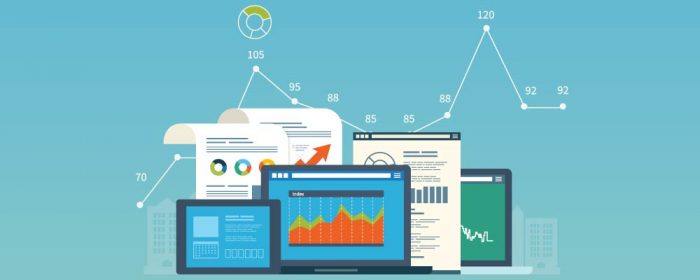 Once the project has been initiated and the project team has been appointed, it is time for the project planning phase of the project lifecycle.
Project planning is important so that everyone involved knows where you are going with the project as well as how you are going to get there.
It is during the planning phase that the project plans are documented. You also define the project deliverables and requirements, as well as set out the project schedule.
It is during this phase that you create a set of plans that will help guide you and your team from the project implementation to the project close.
The purpose of the project planning activity is to establish business requirements, highlight cost, schedule, the project's deliverables, as well as their delivery dates.
Moreover, this planning helps you control staff and external suppliers to make sure that the delivery of your project is on time and within budget.
The basic processes of project planning include the following:
Scope planning: Scope planning involves specifying what will and will not fall within the scope of the project. This will also aid in the creation of the work breakdown structure.
Creating the Work Breakdown Structure: A work breakdown structure is a graphical representation of all the things a project needs to accomplish broken down into multiple levels.
Project Schedule: Project scheduling is a way to communicate which tasks need to get done, which resource is allocated the task, and what the timeframe to complete the tasks is. A project schedule is a document collecting all the tasks needed to deliver the project on time.
Resource Planning: Resource planning is the practice of allocating tasks to resources (both human and non-human) so that you maximize efficiency. Such planning helps manage resource utilization and track resource capacity to help keep projects on budget.
Budget Planning: A project budget is the total estimated cost needed to complete the project over the project's lifecycle.
Procurement Planning: Procurement planning should be done with a focus on subcontractors and vendors outside your company.
Risk Management: Risk management allows you to prepare for possible risks and considers optional contingency plans and mitigation strategies.
Quality Planning: Quality planning is important to assess quality criteria to be used for the project.
Communication plans: A project management communication plan will identify how important information will be communicated throughout the project. This will also determine who will receive the information including stakeholders. You also have to identify how often such communication will take place and what mode of communication will be used.
During the planning phase, the project's objectives, which are gathered during the initiation phase, are refined.
You need to plan the steps necessary to meet the project's objectives by identifying the specific tasks and resources required to bring the project to completion.
You must set out quantitative criteria so you can determine project satisfaction and successful project completion.
You also need to ensure that you obtain management approval for the planning you have done so that you can move on to the next project activity.
3. Execution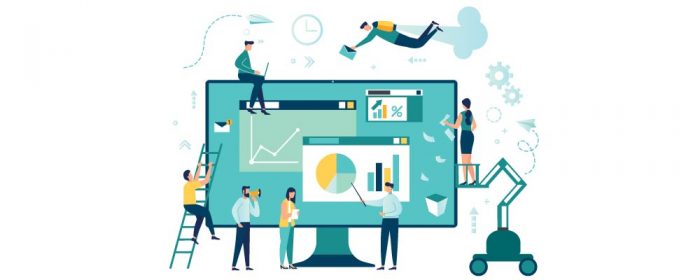 At this stage, things are tentative in your project.
This phase involves carrying out the details you highlighted in your project charter that are required to deliver the service or product to your client or your stakeholders.
This is the activity of implementing your ideas and plan.
Usually, this activity involves three main components. These are:
Following processes
Managing people
Distributing information
During the planning activity, you would have most likely come up with systems and procedures to get your project to completion within your organization's requirements.
Sticking to these processes can ensure that your project runs efficiently. However, it is important to keep in mind that plans are a guide and factors may affect the ability to follow them. Sticking to your plan when a change is warranted can risk your project's successful completion.
Moreover, making sure that your resources are also following the plan that was created is important. Make sure that you ensure your plan is followed while also encouraging, motivating, and cheering your team on.
Following your communication plan and keeping channels of communication open is an important way to ensure everything runs smoothly.
Furthermore, ensure you involve your stakeholders and clients throughout the execution phase of the project lifecycle.
This again involves following the communication plan you created.
Such involvement can prevent costly misunderstandings and delays. Therefore, you should encourage open communication and transparency along with the most extensive phase of the project lifecycle.
One way to ease the execution phase is through the use of a project management tool.
PRO TIP: nTask is one such tool and can allow you to manage your resources through task management features. You can easily create and assign tasks to team members where they can view what they are responsible for and what is a priority. Furthermore, nTask's communication and collaboration features can ensure that your team stays connected and is on top of the work they are doing throughout the project. You can also use the meeting management tools to ensure you hold regular check-ins to discuss progress and keep the clients and stakeholders in the loop.
4. Monitor and Control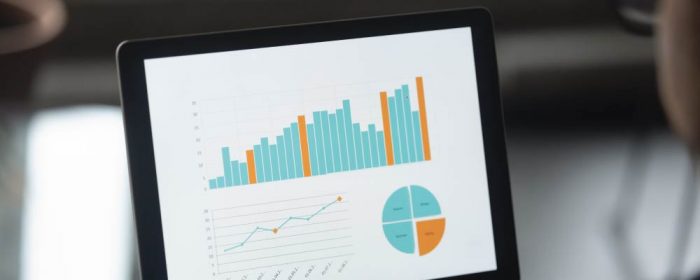 The project activity of monitoring and controlling occurs in tandem with the execution of the project.
Monitoring your project involves reviewing the status of your project while it is in process, evaluating any hurdles, and implementing any changes accordingly.
During this activity, you need to ensure that you stay within the schedule, keep within budget, avoid scope creep, and manage any risks that arise.
It is often valuable to use visual tools that can identify which deliverables have been completed, and thus provide you an overview of whether your project is running according to plan.
Certain such tools can include Gantt Charts and Kanban Boards. These tools are often available in project management platforms.
nTask, for example, offers Gantt charts where you can view the progress of your entire project while also giving the ability to monitor and track tasks that are assigned to team members.
Moreover, nTask is also releasing its Kanban Board which can be used to get a clear overview of your project and improve the efficiency of your workflow.
Other than such visual tools your project can be tracked through key performance indicators.
These indicators allow project managers to track whether the project is on track and running according to plan.
There are five main key performance indicators, which project managers usually pick 2 to determine the progress of their project.
These indicators are:
Project objectives
Effort and cost tracking
Quality deliverables
Project performance
During this activity, you need to ensure that the project schedule and resources are adjusted. This makes sure that the project runs on track as per the requirements determined at the start.
5. Evaluation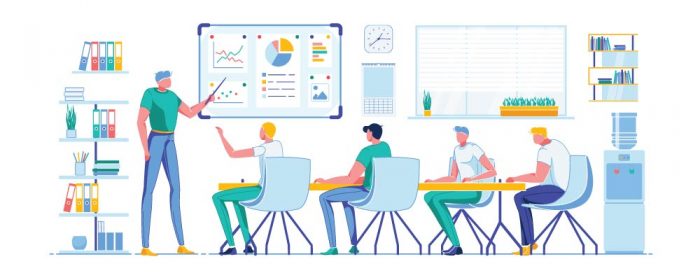 Once the project's requirements have been achieved it is time to hand over the complete outcome and closeout the project.
Once this closeout occurs, it is time to evaluate the entire project. During this evaluation, you will highlight everything that went favorable as well as any mistakes that were made during the project.
This allows you and your team to follow what went well and adjust to avoid mistakes that occurred, to improve the next project you work on.
During the project close you will also:
Collect and archive all project documents
Make final payments that are due
Accept any project deliverables
Schedule any training or workshops whose need was highlighted in the project
Hold a project close meeting or "post-mortem" where each team member will highlight what went wrong or right during the project.
Conclusion
Project management is a challenging process.
There are many ups and downs throughout the activities in project management. However, we help that the information highlighted in this article will help make the process a lot easier.
Remember, with the right resources, planning, tools, as well as the right methodology in place a project can go from impossible to soaring to success. It's just a matter of time!
Especially now that you understand the activities in project management, we hope you meet many successful and gratifying project management experiences in your future.
Recommended Readings: