The first 3 months of your new job are usually the most demanding. These 90 days play a fundamental role in defining your future in the company. To make the most of these crucial months, you can take help from the infamous 30 60 90 day plan.
30 60 90 day plan is your gateway to successfully adapting to your new job. It is a detailed roadmap that guides you on how to form a firm foothold in the new environment.
The 30 60 90 day plan will help you identify the team dynamics and carve out a path for successful leadership in the future.
This article will guide you through the basics of the 30/60/90 plan plan. It will help you understand what is a 30 60 90 day plan? Also, the article highlights its uses, benefits and lists a few tips and tricks to help you develop a perfect 30 60 90 day plan.
What Is A 30/60/90 Plan And When Should You Use It?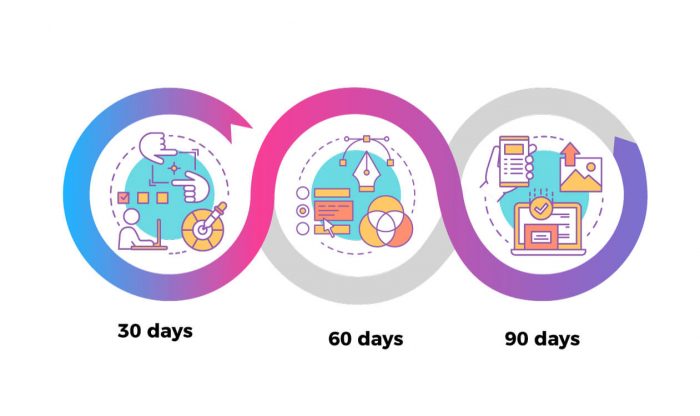 What is a 30 60 90 day plan? The 30/60/90 plan is a constructive document outlining your goals for the next 90 days in a new company. The plan is an effective way of narrowing down your goals for the next three months and keeping yourself focused on achieving them.
The plan is usually developed in the final stages of the interview or during the first week of the new job. You can, however, use the plan for:
An interview
A new job
A project
Performance analysis
1. 30 60 90 Day Plan For An Interview
If you are asked to strategize a plan for your first 90 days in the organization during an interview, the interviewers likely want to test your skills. Your plan will help them identify your potential and whether you are a good fit for the role or not.
The plan will be an opportunity for you to showcase your abilities. Creating a detailed and insightful plan will reflect upon your commitment to the role. It will be your chance to exhibit your understanding of the role and how you plan to take it forward.
How to do a 30 60 90 day plan for an interview? To make a perfect plan for an interview, you should familiarize yourself with the ins and outs of the company, its competitors, your responsibilities in that particular role, etc. Once you are aware of the intricate details, you can create the perfect plan and charm the interviewers with your understanding and dedication to the role.
2. 30 60 90 Day Plan For A New Job
Adjusting to a new role in a completely different organization can be a bit tough on your nerves. Getting acquainted and building rapport with the team members, identifying your roles, responsibilities and performing your duties efficiently, are some of the fundamentals of starting a new job.
The experience can be at the same time exciting and overwhelming. While you are eager to explore the opportunities and learn new things, you are also burdened with the weight of your position.
The development of the 30 60 90 day plan can be a stress reliever in this case. The plan will be a game-changer in helping you adapt to the new role. You will be able to understand the work environment, how the employees work, etc.
This period is also sufficient for a new employee to completely blend in with the employee and make a place for themselves.
3. 30 60 90 Day Plan For A Project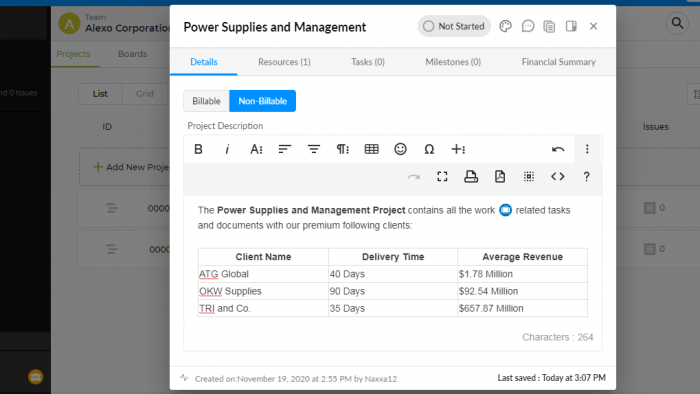 As a project manager, you can also create a plan for a particular project or multiple projects in the pipeline. It will help you stay on track so that you can complete the project in time.
How to do a 30 60 90 day plan for a project? To create an actionable 30/60/90 plan for your project, you can divide the project into several tasks and distribute the tasks throughout the stipulated time.
30 60 90 Day Plan Examples
You can plan to complete 1/3rd of the plan in the first 30 days, the 2/3rd in the next 30 days, and the last 3rd in the final 30 days.
You can allot the first 30 days to observation, research, and the development of a useful workflow, the next 30 days to the execution of the plan, and the last 30 days to the final analysis and review of the project.
4. 30 60 90 Day Plan For Performance Analysis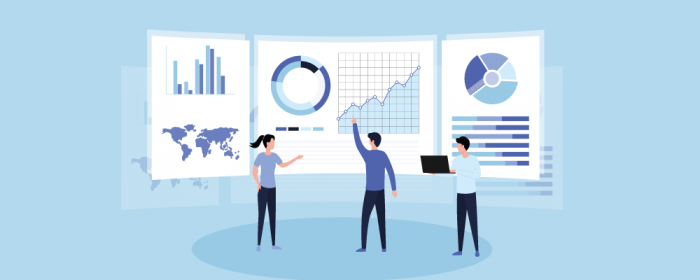 Last but not least, you can use the plan to analyze your performance and make relevant adjustments to the processes in the organization. In this case, you can develop a plan not only to review the performance of your team in a specific time but also, make amendments wherever necessary.
With the performance analysis, you can alter your goals and develop better strategies to increase your team's productivity and the organization's profitability.
What Are The Benefits Of The 30 60 90 Day Plan?
In this section, we will point out some of the perks of using the 30 60 90 day plan. These include:
Clearer Focus: Planning your first 90 days in a new organization will help you maintain your focus on the important things. Instead of wasting your golden time on unnecessary pleasantries etc., you will be able to add value to the organization by staying focused on your goals and objectives.
Goal Setting: The fact that you have set specific goals for your initial months in the job is proof of your commitment to the new role. Having clear goals will also ensure your success in that time.
Reflects your promising attitude: 30/60/90 plan will exhibit your dedication to the job. It will be evidence of your skills and your ability to achieve goals. Your supervisors will take notice of your devotion and it will also prove your worth as a new employee.
Better time management: Since the 30/60/90 plan is divided over 90 days, it can help you manage your time more efficiently.
Team building: As a new employee, the plan can help you build a strong relationship with your team members. It will make the members aware of your skills as a manager and will compel them to follow your lead in the future.
Identify opportunities for betterment: As a new employee, the plan will help you overview the practice in place earlier. Seeing the pros and cons of these practices, you can identify opportunities for betterment and develop better strategies for the future.
Tips And Tricks To Master The 30 60 90 Day Plan
How to do a 30 60 90 day plan perfectly? We have curated a list of some of the best tips and tricks that can help you create the perfect 30 60 90 day plan. The following pointers will help you make the most of your initial days:
1. Think Long Term
When you start to create your plan, you might think that 90 days is a very long time and create your goals accordingly. The short period can, however, limit your creative processes.
The 90 days planning can limit your thinking to those specific months. This can result in a narrower outlook and less progressive thinking. You do not want to restrict your growth to 90 days, you should plan a long-term goal and keep it in hindsight while you accomplish your short-term goals.
2. Be To The Point
Keep your goals concise any complexity in this aspect will be an addition to your stress levels. Make sure that every point in your plan is to the point and simple. The simplicity will make it easier to accomplish the goals you planned.
3. Develop SMART Goals
Make sure that your goals are specific, measurable, achievable, relevant, and time-bound. The development of such goals will make the accomplishment much easier and simpler.
There are multiple types of goals in a 30 60 90 day plan. Let us take a look at some of them:
Learning Goals: The skills you want to acquire and the things you want to learn.
Performance Goals: The things you want to accomplish in the initial 90 days of your employment.
Personal Goals: These goals focus on building a relationship with your colleagues and making your place in the new environment.
Initiative Goals: These goals help establish your standing as a skilled member of a team.
4. Be Flexible
You must understand that your plan is a proposition, things can change over time, and you might have to make a few adjustments.
Be flexible in your approach and open to change, it will help you in the successful completion of the plan. If you adjust the plan according to the requirements during its implementation, it will ensure its success in the future.
5. Track Your Progress
Track and analyze your progress after every 30 days. The analysis will help you identify the loopholes in your planning and areas that can be improved.
Once you have identified the opportunities and gaps in your plan for the first 30 days, you can make relevant amendments to the plan for the next 30 days and improve your performance.
6. Ask Questions
New employees often shy away from asking questions or seeking advice from their supervisors since they think it will reflect badly on their abilities.
Questions, in actuality, reflect your willingness to better your performance. Do not hesitate to ask relevant questions to your supervisors, their experience in the organization and as a superior will help you carve out a better plan. Asking questions will give you more clarity.
Moreover, make use of their answers and implement their advice for improvement in your work.
7. Meet With Key Stakeholders
One of the best tricks, in our opinion, is meeting with the stakeholders. Schedule these meetings with the important personnel and ask questions to get a clearer vision of the environment, culture, processes, etc. of the company.
Be a good listener and note down the important points. These meetings will make it easier for you to adapt to the new work environment quickly.
Related:
10 Best Business Plan Software and Apps in 2022
8. Set Metrics To Measure Your Success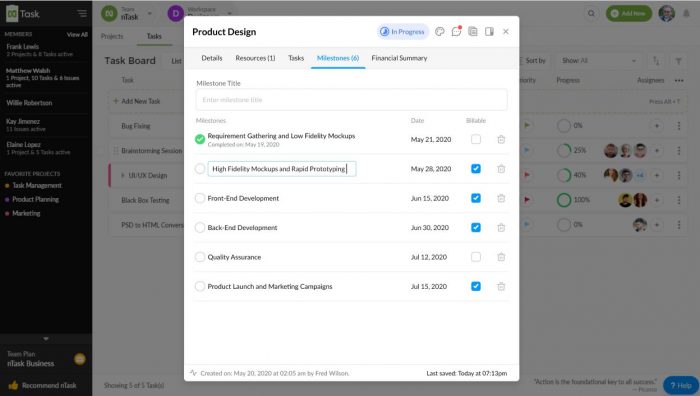 Set metrics to measure the success of your plan. These metrics can be qualitative or quantitative.
Qualitative metrics can include feedback from a client, a review from your supervisor, etc. Quantitative metrics, on the other hand, can be interpreted as accumulated profit, time is taken to complete a project, etc.
30 60 90 Day Plan Examples
We have developed one of several 30 60 90 day plan examples for your understanding.
As a project manager, your 30 60 90 day plan can look like this:
First 30 days

Identify the goals of the organization
Understand team dynamics
Develop a workflow plan

Second 30 days

Execute your plan
Make relevant adjustments wherever necessary

Last 30 days

Track your performance
Identify areas that need improvement
Note pointers for betterment in the future
Make Your Mark In The Company With The Perfect 30 60 90 Day Plan
A 30 60 90 day plan created with attention to detail will help you make your mark in the organization. Furthermore, it will also help you quickly transform yourself into a new role. It is an opportunity for you to showcase your skills and bring value to the company.
Make your own 30 60 90 day plan and explore the extent of your skills and abilities.
Good Luck!
---
More Resources: